Skara: The Blade Remains Pre-Beta Interview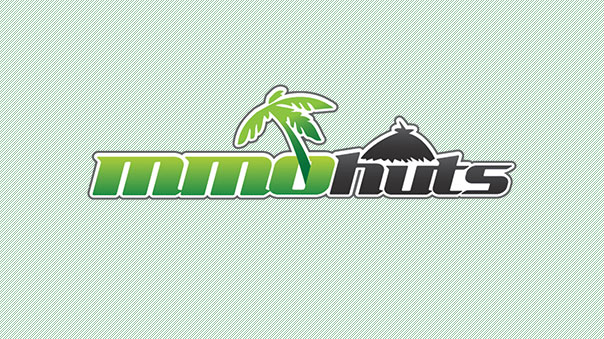 Questions by Michael Sagoe (Mikedot)
Answers by Pablo and César of 8-bit Studios.
Mikedot: Hello there! My name is Michael Sagoe, but you can call me Mikedot. Now before we begin, would you care to introduce yourself for our readers?
8-Bit: Hello there! This is Pablo Rodríguez – Founder and Creative Director of Skara, and I´m César Ortega – CFO and co-Founder of Skara. Pablo and I grew up together playing videogames more than 20 years ago, and now we are creating our own one.
Mikedot: So for anyone that does not already know, could you tell us what Skara all about?
8-Bit:Skara pioneers a new gaming genre, MOV—Multiplayer Online Versus, where up to 16 people can play a versus-style game together online. The game is free to play, though players can purchase customized features like equipment and even special moves to make their experience unique.
The game takes place on a planet after its sun has ruptured, causing dramatic climate shifts and other disasters that impact the world's five races. Already used to battling each other, these races engage in a frantic struggle to survive. Players can choose a race and band together into unions, or factions, to see who can dominate what's left of the world. Individual and group successes are tracked and rewarded as the game continues to evolve.
Mikedot: Tell us a little bit more about the development team at 8-bit studios and how everyone came together to create this game.
8-Bit:We have put together an incredible, international team with a lot of experience developing games in big companies such as Ubisoft, Eurocom, Tequila Works, Ankama and more…
The studio has been growing fast since last year and right now we work as a well-oiled machine, something proven with the amazing results we got in just eight months of development with Unreal 4.
Mikedot: Tell us more about the playable races.
8-Bit:In the world of Skara, there are 5 races – Khärn, Durno, Tamvaasa, Shinse, and Celea – with unique characteristics, abilities, and aesthetics. We have put a lot of effort into making them unique, with their own story, literacy, calligraphy and music, creating a background that players will be able to enrich and modify, adding their own personal stories to fill in more details.
Each one of the races are defined by their weapons and combat style. This way we have the Durno, knights that fight using sword and shield; The Khärn, fierce and big warriors who love to smash their enemies with huge clubs; The Shinse, quick and agile warriors carrying two deadly katanas; the Tamvaasa, northern warriors covered in animal skins who carry big axes onto the battlefield; and the Celea, the Sons of Fire, deadly with their long bows and long spears.
Mikedot: Will each race cater to distinct fighting game play styles (like rush down or zoning) or will players be able to create their own play style?
8-Bit:Besides choosing the way a character looks, we want to create ways for players to be able to personalize their combat styles. Characters can unlock different movements, special attacks and even fatalities! These customizable options won´t make your character stronger or faster, but they will distinguish your character from the others.
Mikedot: What was the main inspiration for creating Skara?
8-Bit:Skara has been somewhere in our heads forever. As a lifelong lover of great stories and great games, we wanted to create something fast paced and fun. We also wanted it to be competitive, allow for collaboration in an engaging and evolving world that we weren't totally responsible for creating—something that surprised us occasionally, that had a life of its own. These ideas gradually became Skara.
So we're not even totally sure what will happen within Skara. The story will be written through the players' actions and contributions, the success of their factions and races.
For example, if the Khärn factions win many battles, their tribes will expand their territories and will dominate Skara, until other factions beat them. We're going to immortalize these movements, by naming those that achieve them Heroes and Kings, to be remembered in the future as the people who, at one time, ruled Skara. This is the way we want to reward great players: By immortalizing them as the true protagonists of the game.
That's a game we can play ourselves—without rigging it to be the winners, of course!
Mikedot: What kind of game modes is your team planning to develop?
8-Bit:We distinguish three main branches: players will be able to perform 1v1 or 2v2 quick fights and tournaments at the Lava Coliseum. Ten minute Fast Battles for those who only want to play quick matches, in Free for All or Team Deathmatch, and Faction Battles will be the true core of Skara, allowing players to create their own factions – clans and tribes inside every race. Members of the faction will be able to describe the faction's theme, its appearance and the background story, and invite other players to join.
Mikedot: How much of the community's involvement has driven development for Skara (so far)?
8-Bit:Our community members help us in so many ways. We are a small indie studio and have some good ideas, but when you have thousands of fans talking about the game and telling us what they like and don't like, amazing things start to happen, things that we wouldn't even dream about. This is how the game has improved—by getting lots of feedback and new ideas as we go along.
That's why the forum part of our website is so important. Committed fans can go on there and communicate with our team on a daily basis. When we are coming up with some new concept art or have a game design idea, we publish the idea in the forum and get feedback.
We anticipate the forum remaining an important part of the game even after it has been launched, but once people are playing the game, we are designing ways for them to collaborate even more.
Mikedot: Is the gameplay more tailored for casual or hardcore gamers?
8-Bit:We like to say that the combat system in Skara will be easy to learn but hard to master. It will take some commitment to be truly successful in Skara, but anyone can of course have a go.
Mikedot: So when does your team expect a more public beta test for Skara to happen?
8-Bit:It depends on so many factors, but we have already started the private alpha testing with some selected users from our forum, and they really love the game. We still have to do a lot of work to open a beta version to the public. In the next two or three months we are releasing a Steam Early Access version so we can start testing the networking and faction battles and prepare Skara for the masses.
Mikedot: Any announcements regarding how the free-to-play model will work for Skara?
8-Bit:The most important point to make about this is that we are aiming to be the perfect free-to-win experience: In Skara there is no way to buy an unstoppable character in the "pay to win" tradition. Purchasing items for your character in Skara will be both cosmetic and strategic.
All the equipment has trade-offs, and players will have to use their equipment tactically.
For example, buying some Heavy Armor will make a character more resistant to blows, but it will also slow them down. In the end, a character's choices about equipment will depend on their combat style and the needs of their faction on the battlefield.
Teamwork will be very important in Skara: A well-coordinated and balanced team will have more chances to win a battle than a bunch of uncoordinated players. Teams will need to experiment with the equipment to ensure that they have a wide enough variety of combinations for different environments and situations.
Mikedot: Is there anything else in particular that you would like to share with our readers?
8-Bit:We would like to welcome all the players to our forums and engage them to help Skara become the perfect experience for fellow gamers. Listening to our future players and developing the game with the help and feedback of the community has always been our top priority.
Mikedot: Thank you for your time!
8-Bit:Many thanks to Mikedot for following us from the beginning of this incredible journey!
The 8.12 patch notes for League of Legends are focused primarily on the Fighter/Bruiser role, as well as Shields/Shield-based items.
by Ragachak
Joymax has announced the start of summer fun in Digimon Masters Online.
by MissyS