Divina Challenge 72 events laid out as beta begins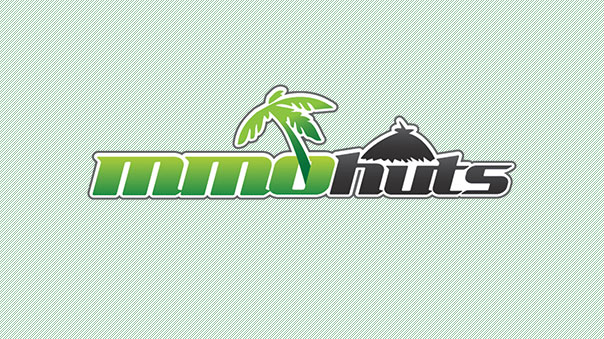 Divina's Challenge 72 beta – 72 hours of a beta test rushed this weekend – has laid out its events for players. The beta starts today, Friday April 20, at 10am Pacific.
One of the challenges is to push Divina's Level Meter to 100%, which raises each time a player reaches level 30. The meter will be updated every 24 hours, and if it reaches 100%, all players will be able to keep their characters into the next PvP Beta (instead of a wipe).
Other daily events are laid out to let players rub elbows with the game's GMs, with a full daily event schedule each day. These events will include Arena and Guild PvP, Q&A sessions, contests, town invasions, and GMs joining players to help them quest. You can check out the full event schedule here.
Divina is published by Gamania (beanfun), which also publishes Lucent Heart and Bright Shadow.
Divina Gameplay Screenshot
 Source:
DIVINA'S CHALLENGE 72 BETA EVENTS REVEALED

PvP Battles, Staff Meet-ups, Invasions, and More

IRVINE, Calif. – April 20, 2012 – After inviting registered players and handing out beta keys this week, Gamania Digital Entertainment is counting down the launch of Divina's Challenge 72 beta, set for 10:00AM PDT. To get players ready, the team has released a packed 72 hour event schedule, filled with awesome activities.

The first challenge is to get Divina's "Level Meter" to 100%, full of level 30 players. Every 24 hours, Gamania will update the number of players that have reached level 30, and if the Level Meter reaches its goal, all characters will not be wiped before the next PVP Beta – allowing everyone to keep their progress and special beta rewards.

Anyone who's played Lucent Heart knows that Gamania is dedicated to building a lasting relationship with its community. In Divina, the team is continuing that trend. With friendly GMs who get to know players, and daily events that encourage community interaction, Gamania is once again set on delivering an unprecedented social experience.

Events Schedule: http://us.beanfun.com/divina/event/beta72/

Arena and Guild PvP: Nothing brings a server together like friendly competition. These heated tournaments will run throughout the beta.
Staff and GM Meet-ups: The GMs and Staff of Divina want to personally meet the community. They'll be holding Q&As, running contests, and even questing with players.
Town Invasions: Players and Guilds will need to band together and drive away invading demons.

It's going to be a busy 72 hours with hundreds of quests to complete, items and skills to unlock, monsters to collect, and of course, exciting events every hour. Anyone who missed the Challenge 72 beta can still signup for Divina's upcoming closed beta at the official website (http://us.beanfun.com/divina/entrance/) and join the community at Divina's official Facebook page: http://www.facebook.com/divinaenglish.
Next Article
The Pokémon Company and Niantic, Inc., today revealed new details about their upcoming mobile release, Pokémon GO.
by MissyS
Today we have another new addition to Hi-Rez Studio's SMITE roster with the release of Tyr, the Lawgiver.
by MissyS
Global games publisher Reality Squared Games revealed today plans to release its newest free-to-play browser game, called Nova Genesis. The fi...
by Mikedot