Cross Fire introduces new guns and maps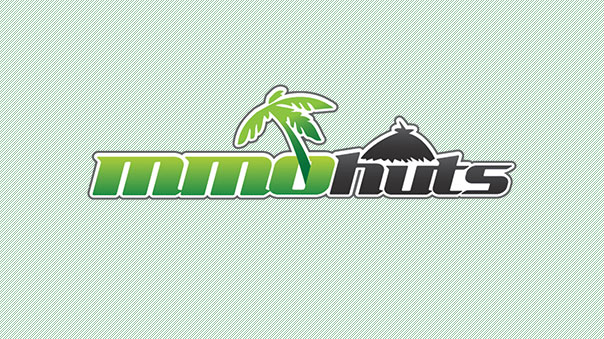 Cross Fire has introduced two new maps and several new guns with its update today.
The update introduces Valkyrie Lab, a Zombie Mode map, and Museum, a Team Deathmatch Sniper-Only map.
Six new weapons include a Special Edition AWM Sniper Rifle (Liquid Metal Skin), a new permanent weapon purchasable with in-game points, and new updates for the Black Market bonus weapons. Players can also change their in-game name and chat text's color with new items.
Patch events will also take place this weekend, including free giveawys and a live broadcast event.
Cross Fire is published by Z8Games.
Cross Fire Gameplay Screenshot
 Source:
CROSS FIRE INTRODUCES NEW WEAPONS AND MAPS IN FREE UPDATE

Cross Fire Update Includes Live Broadcast with Item Giveaways

Toronto, CANADA – April 19, 2012 – G4BOX Inc., a global publisher of interactive entertainment and the proprietor of the Z8Games free-to-play gaming platform, released an update for its popular first-person shooter, Cross Fire. This free update brings new weapons, maps and items. Cross Fire will also host a live broadcast with item giveaways. Current players can download the update automatically by launching Cross Fire. New players can download and play the game for free from: http://crossfire.z8games.com.

The new downloadable content will introduce six new weapons, which includes a Special Edition AWM Sniper Rifle with a Liquid Metal skin, a new permanent weapon purchasable with in-game points, and updates to the bonus weapons available in the Black Market. Players will get to stand out from their friends with new items that let them change the colour of their in game name and chat text. The Zombie Mode 'Valkyrie Lab' and the TDM Sniper Only 'Museum' maps will also be introduced in the new patch.

In addition to the free DLC, players can participate in patch events throughout the weekend. This will include a live broadcast with free item giveaways via the official Cross Fire twitch.tv broadcast channel.

Cross Fire is a free online military first-person shooter for the PC platform. It includes a military ranking system, in-game friends lists, an integrated clan system, deep character customization options and social media integration via the Cross Fire website. More MAPS. More GUNS. More MODES. More HEADSHOTS. Join millions of players online today in the ultimate military FPS experience.

To find out more about the events and to see a visual spoiler of the contents visit the official update page here: http://crossfire.z8games.com/weapons_chache_update.aspx
Next Article
Getting your own "chicken dinner" in PUBG has been one of our goals lately as the Battle Royale shooter has taken the gaming world b...
by Ojogo
Outspark's light hearted beat-em-up MMORPG Fists of Fu is entering open beta testing soon! On September 9, 2010 Fists of Fu will open its...
by Guest
Mayhem Combat is an arena fighter from Vivid Games, makers of "Real Boxing" and is officially released today on Google Play.
by Ragachak