Sweetheart System for Spirit Tales revealed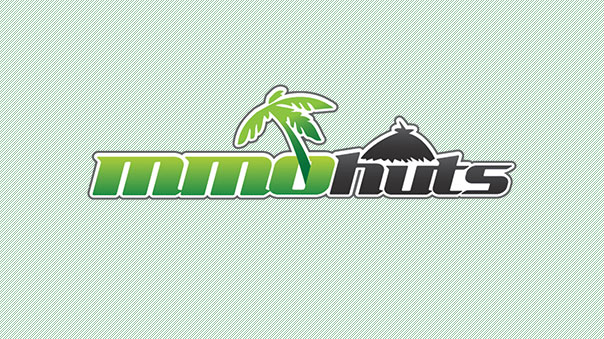 KoramGame has revealed new details about Spirit Tales' Sweetheart System.
The Sweetheart system is a social system where players can commit to a relationship with another character (same or opposite gender). The system will unlock special abilities and buffs, including increased damage and experience, when fighting alongside a partner. Players will also be able to teleport to their partner, and a love meter will display the progress and strength of the bond. The feature will be available in open beta, starting on April 25.
Spirit Tales Gameplay Screenshot
 Source:
Find Your Sweetheart in Spirit Tales

Sunnyvale, Calif. — (April 19, 2012) — KoramGame Ltd., a leading developer and publisher of free-to-play online games, today unveiled new details about the Sweetheart System in Spirit Tales, an upcoming cute 3D fantasy MMORPG. This unique social system enables players to enhance their role-playing experience by giving them the option, as well as the incentive, to commit to a relationship with another in-game character of the same or opposite sex.

"A huge and often necessary part of the MMORPG experience is fostering relationships with other players in the game," says Yann Wang, General Manager. "Our Sweetheart System is unique in the sense that it not only makes the relationship building process more enjoyable, but that it also unlocks many exciting benefits that will encourage players to cultivate new relationships, or reaffirm existing ones."

Players that become part of the Sweetheart System will quickly experience the finer side of being in a devoted relationship. Special abilities like increased damage and experience, in addition to a feature known as a love meter, will be unlocked for all sweethearts, strengthening them on their journey to becoming legends in the Spirit Tales world.
Key features include:
•        Special Buffs – Access exclusive abilities when fighting alongside your sweetheart
•        Love Meter – Strengthen your bond with your sweetheart to unlock additional skills

•        Partner Teleport – Quickly arrive at your sweetheart's side to protect them from harm

To learn more about the Sweetheart System and other open beta features, visit:

http://st.koramgame.com/2012/0419/article_24.html.

REGISTER NOW for a free Spirit Tales account and be entered for a chance to win over $2,000 in exclusive prizes, including the new Apple iPad. For more information, visit: http://st.koramgame.com.

For more updates and giveaways, visit Spirit Tales on Facebook: http://facebook.com/spirit.tales.
Next Article
The series includes five unique trading cards and will be available for a limited two week promotional run to Battle of the Atom players.
by MissyS
ArenaNet announced today that Stronghold will be playable for all current Guild Wars 2 players in NA/EU as part of an upcoming public beta.
by MissyS
Triumph Studios reveals Age of Wonders III's Theocrat Leader Class, including class skills.
by MissyS