Fiesta Social launches on Facebook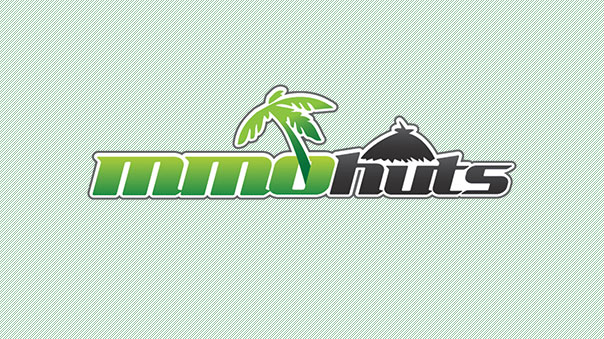 Outspark has officially opened beta for Fiesta Social, its Facebook version of Fiesta Online.
Fiesta Social offers synchronous multi-player, 3D graphics, in-game social events, and a host of features from Fiesta Online that allows players to connect to the game in new ways. The game will also feature weekday beach parties at 4pm Pacific, including today's which will include a Race To The Top, Build-a-Guild Challenge, and Playtime Rewards.
Players can also redeem code OTTERGONBEAT for a free dance and mount.
Outspark also publishes Luvinia Online.
Fiesta Social Launch Trailer:
Source:
Fiesta Social Splashes Down on Facebook with Revolutionary Synchronous 3D MMORPG

Launch Trailer Showcases Unique In-Game Hosted Events Where Core Gamers Meet Their Match

SAN FRANCISCO – April 19, 2012 – Today, Outspark opened beta for Fiesta Social, the genredefining, realtime 3D Facebook RPG with true synchronous multiplayer, stunning 3D motion graphics, and lively in-game social events hosted by a cast of entertaining Game Masters. With nearly 10 million registered users and close to 600,000 Facebook fans, the arrival of this wildly popular free-to-play anime MMORPG on Facebook is a gamechanger for the industry.

"By bringing Fiesta into the realm of Facebook where many of our fans live, players can now make friends, flirt, and have epic adventures together without ever leaving Facebook. With Fiesta Social, when you meet someone in-game, you're hanging out with them realtime, laughing at their jokes and saving them in battle. It's a highly addictive, soul-satisfying bonding you just can't get from the current 2D turn-based social games," explained Philip Yun, CEO, Outspark. "Many thanks go out to our incredible partners OnsOn Soft and SpawnApps who have worked tirelessly with us to bring this rich social experience to Fiesta fans."

Watch Fiesta Social's Launch Trailer on IGN at http://youtu.be/j6pifnI6wnA to check out the game's super-fun monster beach parties held weekdays at 4pm PT. Today's beach party kicks off with exciting beta launch events including a Race To The Top, Build-A-Guild Challenge and Playtime Rewards. For event details, join the Fiesta Social community on Facebook at http://www.facebook.com/fiestasocial and on Twitter at http://www.twitter.com/fiestagame. Play Fiesta Social at http://apps.facebook.com/fiestasocial and get a free dance and free mount when you redeem code OTTERGONBEAT here.
Next Article
In an announcement on their core website, Radiant Entertainment revealed that it has been acquired by Riot Games.
by MissyS
Join us weekly to get a preview of first looks, win prizes, and just hang out and have fun!
by MissyS