Heroes of Newerth to offer All Heroes Free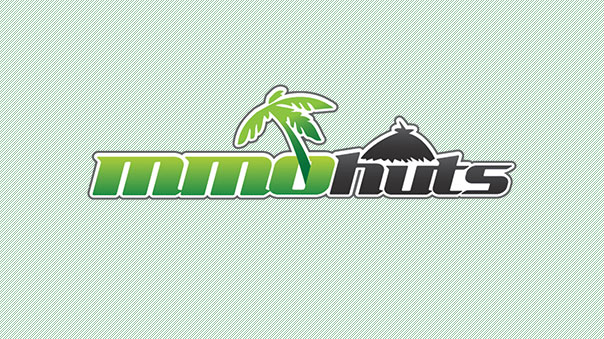 S2 Games has announced that all heroes will be available for free starting Friday, July 20.  In addition, players can also play any game mode at no cost.
All 107 heroes will be able to be played by anyone, allowing newcomers to the game the ability to experiment and try out champions to find one that suits them.  Early release champions can still be purchased up to four weeks before their release to the public.  Anyone who has purchased a hero prior to July 20 will receive a refund.  You will also receive a Mecha Gemini avatar for free.  All Legacy players will be receiving substantially more rewards for each match played.
Heroes of Newerth "All Heroes Free" Trailer
Source:
Heroes of Newerth to Offer All Heroes Free

New Model Gives All Players Access to Entire Released Hero Pool

All Heroes Free Starts Friday, July 20

Kalamazoo, MI (July 19, 2012)—Starting tomorrow, every player will have immediate access to the entire released hero pool for the award-winning Multiplayer Online Battle Arena (MOBA) title Heroes of Newerth (HoN), developed and published by S2 Games. Making Heroes of Newerth a truly free-to-own game, the All Heroes Free game model will level the HoN playing field by allowing any user to own all of the heroes and play any game mode at zero cost.

"We are very excited to announce All Heroes Free, which gives every player access to our ever-growing hero pool," said S2 Games co-founder and CEO Marc DeForest. "After months of internal discussions and monitoring community feedback, it's clear that All Heroes Free is the perfect next step for HoN."

Prior to this new game model, players could take advantage of a weekly rotating free pool of 16 heroes with the option to purchase individual heroes with in-game or real world currency. Heroes of Newerth's new All Heroes Free model will launch on Friday, July 20th, giving players immediate access to all 107 released heroes. Early Access heroes will still be available for purchase under a four-week trial period, but with free access to the entire hero pool, players will be able to enjoy the game in its entirety without limitation. HoN is a game of options and variety, where no two games are alike, and offers an experience almost completely player driven. The All Heroes Free model makes HoN more welcoming for new players and friends of current players, as everyone gains access to any hero of their choosing.

"As gamers, we all know that games are more fun to play with friends, and All Heroes Free will make it easier for players to bring their friends to the game," said Heroes of Newerth Director Pu Liu. "This new model will also level the eSports playing field, as all players will be able to build their skills and advance their strategies with any hero they choose."

With the launch of All Heroes Free, any player who purchased a released hero with in-game or real world currency within fifteen days before July 20th will receive a refund. Plus, any player who has ever purchased a hero with real world currency will receive the new and exclusive Mecha Gemini avatar for free, including Legacy players. Mecha Gemini is the super robot avatar of the popular HoN hero Gemini, who will be prowling the lanes of Newerth waiting for the right moment to strike.

In addition to the avatar, all Legacy players will begin earning more rewards for each match played. Added DeForest: "Legacy players are the backbone of HoN, and there's no way we would be where we are today without them. Their early commitment to the game is irreplaceable, and as HoN continues to evolve, we are always looking for new ways to show our appreciation."

S2 Games is also working on rolling out a much-anticipated new game mode, with the working title "Gated Mode", which will offer new players a more controlled environment in which to learn HoN. "With All Heroes Free and the upcoming Gated Mode, we're really focusing on our new player experience and helping our current players bring their friends into the game," added Liu. "Gated Mode will allow new players to get into the game faster and easier by pairing them with a smaller group of carefully selected heroes and thereby lessening the initial burden of knowledge."

Visit HeroesofNewerth.com for more details on GameHoN and the new match reward system. Join S2 Games and Heroes of Newerth on Facebook and Twitter.
Torchlight Frontiers, the horizontal-progression MMO based off the Torchlight franchise, is taking a step back to its roots.
by MissyS
Last week, NetEase unveiled their latest title, Treasure Raiders, a treasure hunter+bullet hell on mobile.
by Ragachak
Jagex, creators and custodians of the fantasy MMORPG, RuneScape, have today released two new heats maps that visually depict player activity b...
by Mikedot