Earth Eternal Relaunched into Open Beta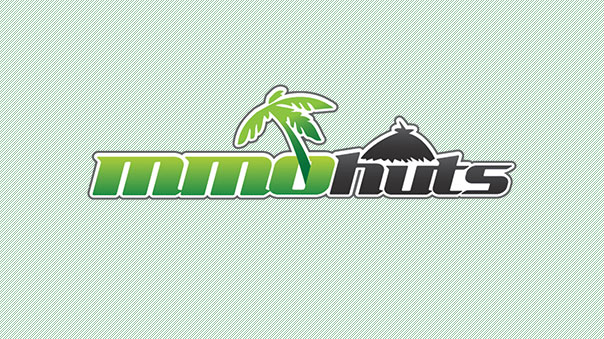 Outblaze and TurnOut Ventures announced the relaunch of open beta for Earth Eternal.  The game originally shut down in August of 2010 due to bankruptcy, however, the rights were sold.
The game offers 12 unique races and four character classes.  Skills from different classes can be learned, however, offering players a unique character development experience all their own.
Players who participate in the open beta will receive various in-game rewards.  Additionally, anyone that reaches level 30 during the beta will also receive an additional heroic reward.  All items will be given to the players after the beta ends.
Earth Eternal Gameplay Screenshot
Source:
Earth Eternal Begins Open Beta

Revamped free-to-play MMORPG invites players to explore a unique world

San Francisco , CA – August 9, 2011: Outblaze and TurnOut Ventures announced today that the free-to-play online game Earth Eternal is now in open beta and accepting all players. The beta will run for the next few weeks to let players explore the revamped massively multiplayer online role-playing game (MMORPG) while helping to identify any issues and bugs before launch. Visit www.eartheternal.com to play the beta of the revamped Earth Eternal.

Earth Eternal is a Free-to-Play 3D MMORPG set in the remains of Europe thousands of years after the fall of both humankind and technology. In a future torn by war and ancient magic, several sentient peoples have arisen to rule the planet. Players choose from 12 very different races, each with its own distinct history and lore. Characters begin as one of four classes, but can be customized with a unique multi-class skill system that provides complete player control over character development.

Players who participate in the Earth Eternal open beta will receive an in-game rewards package, which includes an exclusive Beta Beast banner, a Beta Beast helmet, and a boost to character experience gain. In addition, any character that reaches level 30 during open beta will also receive a surprise Heroic reward. All beta rewards will be automatically added to characters after the end of open beta.

Features of the new and improved Earth Eternal:

– An original 3D world based on Europe long after the fall of humankind

– Unique anime-inspired and non-traditional player races

– Free-to-play with full access to all content

– Hundreds of hours of quest-driven gameplay including dozens of challenging group dungeons

– Robust character advancement system, offering cross-class development (e.g., learn Knight abilities on your Druid)

– Unique skill-based growth ensures no two characters are the same

– Intense classic MMORPG gameplay and systems including guilds (Clans)

– Armor Refashioning allows players to assign stats to their favorite items (including cosmetic items)

– Unique lobby system allowing players to connect from and travel to anywhere in the game world

– Game content streams to player's  client with no need for a large client download and installation (download of a plug-in and lightweight client is required the first time the game is launched)

To play the open beta of Earth Eternal please visit www.eartheternal.com (Windows XP/Vista/7 required).
Next Article
Legend of Edda is a traditional MMORPG with very linear progression.
by Guest
CrimeCraft has announced a new bundle of updates for its gunners.
by MissyS
Wargaming is excited to announce that the Wargaming.net League 2015 Grand Finals will be taking place on April 25–26 at EXPO XXI in Warsaw, ...
by Mikedot