Aethereus Set to be Unveiled at Gamescom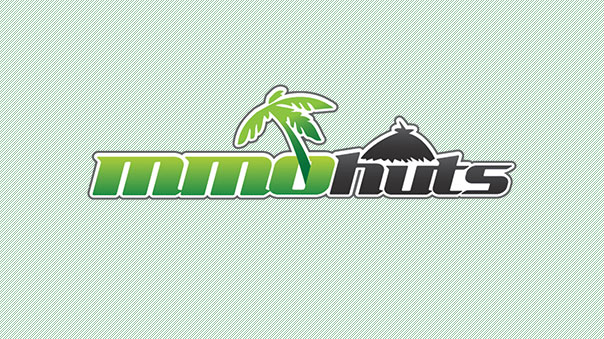 ThreeGates has announced that their first MMORPG, Aethereus, will be revealed at Gamescom.  The game is set to feature four different classes, development of city-states, an arena creation system to allow players to compete in and the ability to design your own equipment and gear, among other features to be revealed.
Combat in the game will be physics based, emphasizing tactics and environmental interaction to overcome challenges players will face.  The developers compare the game to Diablo, Baldur's Gate: Dark Alliance and Champions of Norrath.
Aethereus Concept Art

Source:
ThreeGates Announces Aethereus, Unique Online Co-Op PC Game

Aethereus Features 4-Player Infinite Replayability and Perpetual Glory

GOTLAND, SWEDEN – August 9, 2011 – ThreeGates, the recently announced studio focused on the creation of online multiplayer and Co-Op Games, today announced its first title, Aethereus, as it ramps up for the public unveiling at Gamescom.

"Aethereus is the first title to show what ThreeGates is looking to do with Co-Op games," said Don Geyer, CEO of ThreeGates. "With the Diablo, Baldur's Gate Dark Alliance and Champions of Norrath series setting the standard, there's a lot of interest in games that enable smaller groups of players to get together and have a really compelling game experience without being in a full MMO world. While a lot of the development community is moving to social games and free-to-play games, we know we've got a game that many gamers will appreciate!"

Aethereus Features
Join forces in online multiplayer cooperative expeditions as the Inventor, Astrographer, Officer or Animist and venture into the uncharted wilderness of Aethereus seeking fame, glory and untold riches. Invite your friends to your own customized Nexus city-state where they can buy, trade or build unique items only available in your specific area.
• Decorate your city-state with statues in the likeness of you or your friend's characters or the wild beasts of your arena.
• Challenge your friends to PvP or Co-op combat in your uniquely designed town Combat Arena.
• Partake in bold expeditions to capture extraordinary beasts that you can use to populate your Arena.
• Design and create a variety of arena combat scenarios using your library of beasts, traps and contraptions that will dazzle your friends, amaze the crowd and make your arena one of the sought after combat meeting grounds.
• Embark on a variety of procedurally generated expeditions with your friends discovering new lands and situations to overcome.
• Design and build new gear, weapons and inventions to solve the many challenges that await you in the world of Aethereus.
• Crafting and Materials system allows limitless customization
• Expedition system creates infinite replayability
• Physics-based combat system including traps, set-up weapons and interaction with environmental objects
• Four unique playable classes – warrior, animist, astrographer, inventor – play online multiplayer cooperative expeditions and venture into uncharted wilderness seeking fame, glory and untold riches
Next Article
As Sonic Forces: Speed Battle races onto Android, SEGA has announced that over 2 million hit in two weeks!
by Ragachak
The Maze Engine: Guild Alliances is now available for Neverwinter on PC and will launch on Xbox One and PlayStation®4 at a later date.
by MissyS
Becoming a hero in Albion Online can really take it out of you. Alongside monsters and wild beasts, which pose a constant threat in the wilder...
by Mikedot