Ring of Elysium's Thailand International Invitational Begins in April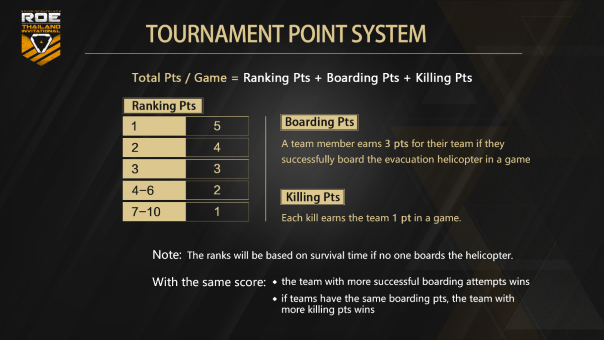 15 teams will duke it out from all over the world in Ring of Elysium at Garena World on April 7th. These international teams will begin the Ring of Elysium Thailand Invitational then, and there are some very interesting teams coming to this Invitational. Hydra Gaming, Impact Gaming, Noble Esports, No Rrcoil, Team Force, STellar Four, MDY, King and Zoo, with two more teams coming from Taipei and four from Thailand. The teams will be battling it out on the Europa Island map in a best of four with four TPP round and four FPP rounds. Each team will earn points during their matches comprised of ranking points, elimination points, and boarding points, with the highest scoring team claiming victory.
The Thailand International Invitational will be the first international esports event for Ring of Elysium and will have a prize pool totaling 1M Baht. Audience members both online and at the invitational events will receive gift packages including skins and rare props. The Invitational will feature multiple rounds of intense competition that both Ring of Elysium and esports fans are sure to enjoy.
Next Article
Ragnarok Online was one of the first few Korean MMORPGs I've ever played and it's probably the reason I still play them today.
by Guest