Koramgame announces Indomitus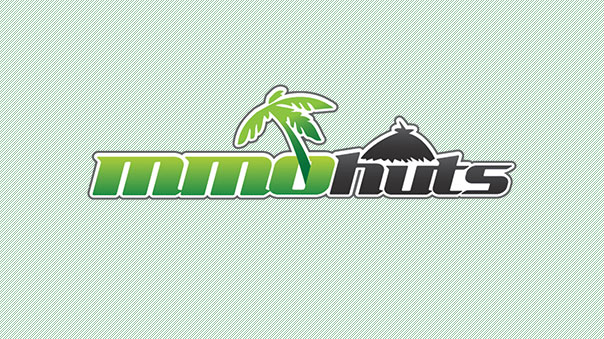 Koramgame, publisher of Call of Gods, has announced their next game, Indomitus.
Indomitus is an MMORTS based on the barbarian tribes of ancient Europe. Eight tribes (Frankish, Gothic, Gaelic, Hunnic, Vandal, Saxon, Viking, and Byzantine) will be available for choice, and players will have to fight against the Roman Empire and each other.
No beta or release dates have been announced for the game yet.
Source:
Indomitus is coming, are you ready?

The release of Koramgame's newest free-to-play MMORTS, Indomitus, is looming on the horizon. Indomitus promises to stand out from the monotony of countless medieval and Roman themed browser games on the market. In addition to groundbreaking and epic MMORTS game play, Indomitus also offers an exciting, fresh new world for players to experience. Based on the barbarian invasions of ancient Europe, this savage and war-torn world is the perfect stage for the epic battles that await you.

In Indomitus, you will relive the wars and struggles of the barbarian tribes that have been forgotten by history. For centuries, the Roman Empire used all its might to push these tribes back to the dark, uncivilized corners of the world. Faced with the overwhelming Roman legions, tribe chieftains were forced to retreat ever further into the hinterlands of Europe and be forgotten. Corruption and political conflict have exposed chinks in the Roman defenses, and the barbarian tribes are ready for vengeance. Eight different tribes are preparing for the ultimate war of domination, and the fate of Europe hangs in the balance. Frankish, Gothic, Gaelic, Hunnic, Vandal, Saxon, Viking, and Byzantine tribes will struggle until only one remains standing. Only you can decide which tribe prevails.

In the twilight of Roman hegemony, the dawn of a new age of barbarians and warlords is at hand. It is your job to lead your barbarian tribe out of ignominy and unify all of Europe under your command. You will need to work together with thousands of teammates to capture enemy cities and expand your growing empire. The war will be savage and relentless as you wage city sieges with up to a thousand other players in a single battle and execute massive military strategies. Indomitus is coming, are you ready?

Excited about Indomitus? Keep an eye out for another gameplay and core content update next week!
Next Article
War Thunder has officially launched the "Chronicles of World War II", which is a series of in-game events recreating pivotal battles...
by Ragachak
Gaijin Entertainment today announced that War Thunder's next major update will introduce new tanks armed with guided missile weaponry.
by MissyS
"A Requiem for Heroes - Part 2" arrives in Final Fantasy XIV: Stormblood on March 26th, 2019.
by Ragachak