Silkroad Online reveals Legend V: Heroes of Alexandria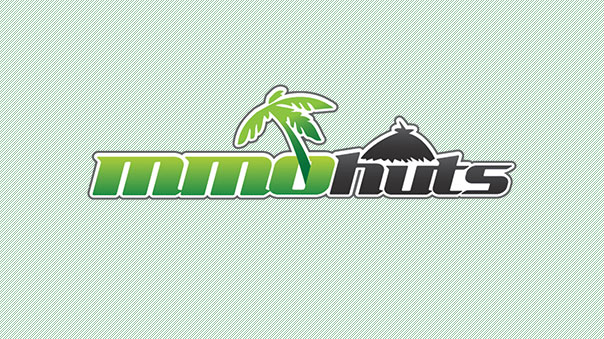 Silkroad Online has announced its next expansion: Legend V: Heroes of Alexandria.
The expansion, which will be free to all players and does not yet have a release date, will open up the areas of Ancient Egypt to players, including the city of Alexandria. Designed for players level 100 and up, Legend V will raise the level cap to 110, and introduce the first party instance, Tomb of Pharoah, with a maximum of two visits daily and varying levels of difficulty within. Another instance, Temple, will also be introduced, geared for levels 105+ and in which both PvE and PvP can occur. Of course, new monsters and items (11th grade) will be introduced, as will improvements to the Item Mall and Alchemy systems.
The Original Press Release:
Joymax Reveals Legend V: Heroes of Alexandria for Fantasy MMORPG Silkroad Online

Exciting Update Includes an Increased Level Cap, Dangerous Dungeons, and Plenty of New Adventures for Players of Silkroad Online

IRVINE, Calif. – February 23, 2010

Joymax, an independent developer and publisher of interactive entertainment for the global market, today announced Legend V: Heroes of Alexandria, an update for historical fantasy MMORPG Silkroad Online. The Legend V expansion includes a new level cap of 110, never-before-seen weapons and armor, a sinister tomb, and a dangerous temple, providing plenty of exciting new gameplay for players hoping to be the next hero in Silkroad Online.

The land of Egypt in Legend V: Heroes of Alexandria is a land of golden cities, dangerous foes, and rich treasures. Characters must be at least level 100 to visit the new region, which includes the imposing city of Alexandria, the Desert of Storms and Cloud, the Valley of Kings, and two massive dungeons known as the Tomb of the Pharaoh and the Temple.

Players can choose from three difficulty levels before entering the Tomb of the Pharaoh with their party, and may visit up to twice a day to hunt for the powerful eleventh-grade weapons and armor that reside within its walls. The Temple, meanwhile, is an instanced dungeon for characters level 105 and up where PvP combat is always permitted. Be prepared to fight off both vicious monsters and competing players if you decide to venture into its depths.
Legend V also offers players a brand-new game system, Set Items. Gold and Silver Coins earned in Alexandria's dungeons can be traded to merchants for unique Set Items that share a seal and provide big bonuses when worn together as a full outfit. Between these and new eleventh-grade weapons like the Reaper Ghost Sword and the Angel Breaker, every would-be hero should be well prepared for the trials and adventures that await them in Legend V: Heroes of Alexandria!

To find out more about Silkroad Online and the Legend V: Heroes of Alexandria update, visit the official website at http://www.joymax.com/silkroad/

To see the new Legend V trailer, head to http://www.youtube.com/watch?v=cTTW42vEEUI
Next Article
ArenaNet left fans with a huge cliffhanger by running an exciting trailer at the end of "Point of No Return", the thrilling season 2 final...
by Mikedot
Perfect World Entertainment announced today the launch of its open beta phase for RaiderZ, its new monster-hunting MMORPG.
by MissyS
Rangers of Oblivion has a huge new update today, with the arrival of the Silver Keep update.
by Ragachak