Jade Dynasty introduces the Ancient Lands zone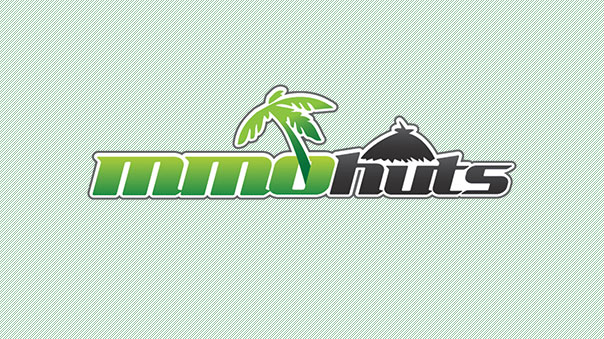 Perfect World Entertainment has been happy to announce a new zone opening in Jade Dynasty: the Ancient Lands.
The European server Shura was the first to unlock this massive PvP area, designed for high level characters (120 and above). To celebrate, Jade Dynasty players will receive double experience every Thursday through the rest of February.
Built as a shrine once to the gods, players may now choose to take sides either in questing for immortality, or in restoring the balance the gods set in place. The entrance may be found in the Divine Realm.
The Original Press Release:
NEW PVP AREA, ANCIENT LANDS, UNLOCKED IN JADE DYNASTY

Congratulations to Shura for Being the First Server to Gain Access to the Ancient Lands

February 22, 2010 – Redwood City, Calif. – Perfect World Entertainment Inc., a wholly owned US subsidiary of Perfect World Co., Ltd. (NASDAQ: PWRD), today congratulated Jade Dynasty players on the server, Shura, for being the first to unlock the new PvP-oriented area, Ancient Lands. Gaining access to the Ancient Lands required a server-wide effort requiring players to complete a number of daily quests to unlock it. This is a huge accomplishment and to commemorate this milestone, Jade Dynasty players across all servers will now enjoy free double EXP for 24 hours every Thursday for the rest of February.

"We wanted to give recognition to the Jade Dynasty players on the server, Shura, for this milestone accomplishment," said Andrew Brown, Product Manager for Jade Dynasty. "It's not every day that a new area is unlocked as a result of a player-wide push and the next chapter in the battle between the immortals and humans."

As the battle rages on, the protective barrier around the Ancient Lands has begun to deteriorate as a result of the disruption in the universe's balance. Originally built as a shrine to the Athan gods by the humans, it is rumored to be the origin of immortality. Once a tribute and symbol of the truce between the immortals and humans, the Ancient Lands now becomes next battle ground in the fight for immortality.

Which side will you choose? Will you seize immortality for yourself as a human? Or will you aid the immortals to restore the vital balance that has begun to tear the Ancient Lands apart?

To choose your side or for more information on Jade Dynasty, you can visit the official website at http://jd.perfectworld.com
Next Article
Thankfully, Tyler Rawlins, Producer at Snail Games, took the time to answer all of our questions and clear-up a few things concerning the expa...
by DizzyPW
Alganon drops subscription fee. Gamers still required to purchase game to play though, think Guild Wars.
by MissyS
I'm waiting for it; I know it's coming. "OH MY GOD HIREZ IS RIPPING OFF HEARTHSTONE. I CANNOT BELIEVE THEM!"
by Ragachak