Silkroad Online launches eighth expansion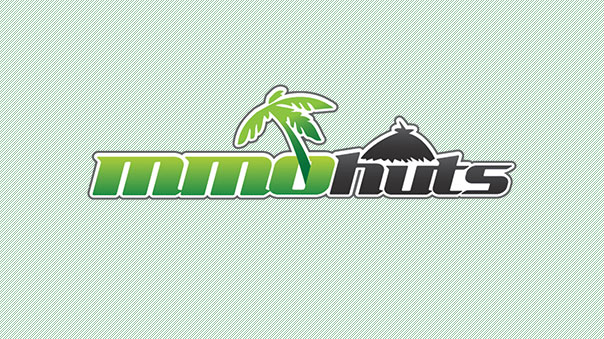 The Mysterious Temple of Jupiter, Silkroad Online's eighth expansion, is now live.
The update increases the level cap to 120, adds new Chinese and European art skills, and introduces 60 quests, 100 monsters, dungeons, and a revised low- and mid-level player experience. Several events coincide with the expansion's launch, including the Ali Baba and the Forty Thieves event (letting players collect Thief Tickets to exchange for weapons), the Famous event (rewards for increasing abilities), and the Seal Collection (get a voucher for an 11th Grade Power Weapon).
Silkroad Online is published by Joymax, which also publishes Karma Online.
Silkroad Online Gameplay Screenshot

Source:
JOYMAX LAUNCHES SILKROAD ONLINE, MYSTERIOUS TEMPLE OF JUPITER TODAY

EXPANSION BRINGS EXCITING NEW CONTENT INCLUDING NEW LEVEL INCREASES, MORE QUESTS AND COMMUNITY EVENTS FOR PLAYERS

Seoul, KOREA – August 2, 2011 – Joymax, a developer and publisher of interactive entertainment for the global market, today announced that it has launched Silkroad Online, Mysterious Temple of Jupiter, its eighth expansion for one of the company's most popular franchises.

The update to the Silkroad Online series delivers character and skill mastery level increases, as well as new quests and upcoming events to keep players enthralled with tons of new content to explore.

"We are pleased that today marks the eighth expansion for Silkroad Online", said Nam-chul Kim, CEO of Joymax. "Mysterious Temple of Jupiter is exactly what our loyal fans and players have been asking for, and between the level increase to 120, an explosive amount of new quests, and engaging events, our users will continue to come back for more for the foreseeable future."

One of the new updates includes players having the ability to reach level 120, an increase from the current 110 levels, and brand new skills are added for each skill class, such as Chinese and European arts.  The expansion adds more than 60 new quests as part of the exploration of the mysterious temples dedicated to Jupiter, as well as dungeons and hunting grounds, although players must be at least level
111 to enter.  There's also plenty of content for low to mid-level characters, with a streamlined and improved enemy monster AI which provides a more active, tactical experience. This content is in addition to more than 100 new monsters now inhabiting the Jupiter universe, including the new dungeons, waiting to pounce on the nearest character.

Coinciding with Ramadan, the ninth or "blessed" month in the Islamic calendar, the launch of Mysterious Temple of Jupiter brings several new events for Silkroad's players to immerse themselves with, including a two-week event beginning today through August 16. The Ali Baba and the Forty Thieves event will have players collecting Thief Tickets and Boss Thief Tickets to exchange them with useful weapons.

From August 16 through August 23, the Famous event will take place where Famous items are rewarded to players for increasing abilities such as strength and intelligence or experience. Beginning August 23rd and running through the 30th, the Seal Collection event means that players who talk to the NPC will receive a voucher for an 11th Grade Power Weapon.

Players can check out the official Legend VIII teaser site at http://www.joymax.com/silkroad/, or receive  updates on the Facebook page http://www.facebook.com/officialsilkroad and Twitter http://twitter.com/#!/SilkroadOnline
Next Article
A new Co-Op mode launches for Arctic Combat, with a sweet giveaway from MMOHut and OnRPG!
by MissyS
Otherland: Next is developed by Drago Entertainment, creators of the Otherland MMO. It kicks off with the Fire Isle expansion.
by Ragachak
JamesBl0nde is now live on Twitch.TV playing the free copy of PayDay handed out this week as well as the freshly launched Borderlands 2 The Pr...
by MissyS