Exclusive: World of Warcraft to Go Free to Play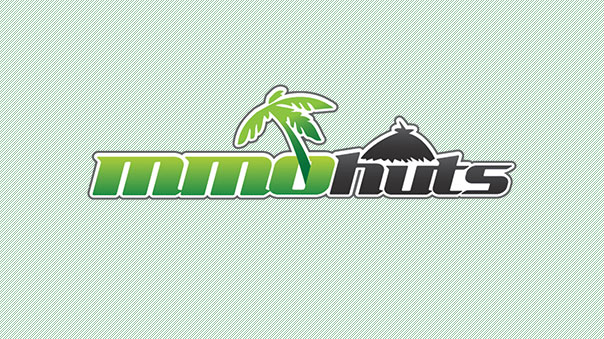 Blizzard's flagship title, World of Warcraft, will be going free to play!  Our inside sources confirm that discussions have been held among  Blizzard high-execs and that sometime in the near future, Blizzard will announce WoW's conversion to the free to play model.  Blizzard is concerned that current economic conditions will force many players to cut back on fixed subscription spending. As a means of maintaining player interest, WoW will shed its subscription price and open a cash shop that offers optional items and services for small fees.
World of Warcraft is not the first pay to play title to go free to play.  Early last year, Dungeons and Dragons Online switched to f2p and management couldn't be happier.  DDO has seen a twofold increase in players and has had to create new servers to sustain the ever-growing population.  Jim Crowley, the CEO for Turbine Entertainment which oversees DDO, has commented, "I wish we switched to f2p earlier.  Interest for DDO has never been higher and it continues to increase."  To slightly offset the cash lost, DDO has implemented a cash shop which, surprisingly, brings more profit than the subscription revenues it once required users to pay.  Expect WoW to do the same.
The trend among MMORPG's for the past three years has shown that F2P games are growing exponentially, and are more popular than P2P games.  It comes as no shock to us that the product managers over at Blizzard have taken notice.  At a scheduled investor's conference, Mike Morhaime, the CEO of Blizzard, stated "We see free to play as the future of the industry."  Last year, Blizzard sent out a survey polling a select few gamers worldwide and the support for f2p games was enormous.
Our speculation is that the f2p announcement will coincide with their new WoW expansion, Cataclysm.  With other surefire hits on the way such as Starcraft 2 and Diablo 3, Blizzard can afford letting their cash cow go free to play.  We, here at MMOHUT, couldn't be more excited.  We'll update this story as more information becomes available.
By, Andrew Song
04/01/2010
Update: This was an April Fools Gag. Notice the date? =].

Next Article
Heroes Tactics launches a new update that includes added hero characters, new levels and maps, and the exciting Boss Endurance Mode.
by MissyS
Jagex announces the opening of applications for Transformers Universe's closed beta - and showcases more bots in the line-up.
by MissyS
Strongholds introduces the largest playable map for Neverwinter and it's all about players banding together to take back a stronghold.
by MissyS