Combat Arms introduces 'Short Fuse' map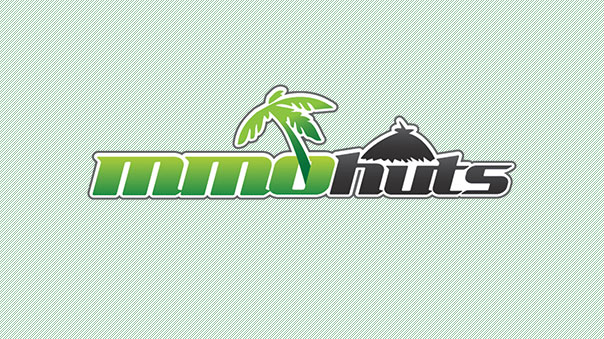 A new update to Combat Arms introduces a new map, new clan features, and new free gear.
The new map, Short Fuse, offers seven different game modes. Soldiers will fight in the outskirts of a city fighting for control of a research facility. The ACR Blacksnake and MG36 have also been added to the list of weapons available to fill a player's personal arsenal.
Clans may now invite players using a recommendation system, and players can now unlock improved gear for free at various levels which acts better than the default gear.
The Original Press Release:
Set to Explode

Combat Arms delivers new map, Short Fuse, new clan features and new free gear in its latest update

Nexon America offers players plenty of new fun in its latest update for its popular multiplayer online first-person shooter, Combat Arms. New features include the new map, Short Fuse, new items, a clan invite system and new unlockable permanent weapons and gear items.

Short Fuse will offer seven different game modes and pits soldiers in the outskirts of a city fighting over a research facility. Soldiers will have two new weapons available as well – the ACR Blacksnake and MG36. Players who use the Specialist characters will have the chance to purchase a Specialist Backpack License, which allows user to have one special item slot and one regular weapon slot.

Combat Arms has also updated its Clan Invite System, making it easier to help users proactively recruit clan members. Clan members can recruit friends using a recommendation system. The invitees have the option of accepting or declining Clan Invitations, with the simple click of a button.

Players can also unlock a variety of upgraded versions of default gear at certain ranks. This gear not only looks great but is also more powerful than the standard, default gear. Each unlocked weapon and gear item is permanent, and every player will now have the opportunity to unlock 20 permanent items for free.

The game also offers a monthly theme. April is Explosives Month and to celebrate, there will be explosives-related sales and events.

For more information about Combat Arms, players can always enlist at Facebook and view the battlefields on YouTube.
Next Article
WeMade Entertainment USA, the US-based publishing arm of leading online game company WeMade Entertainment, today announced the commercial laun...
by MissyS
It's time for all Commanders of the military strategy game Desert Operations to face their destiny and engrave their names into the recor...
by MissyS
Hi-Rez Studios and Curse, Inc., today announced that all team voice communications at the SMITE World Championship (SWC) will be powered by Cu...
by MissyS