Silkroad Online Floats 99 Red Balloons and More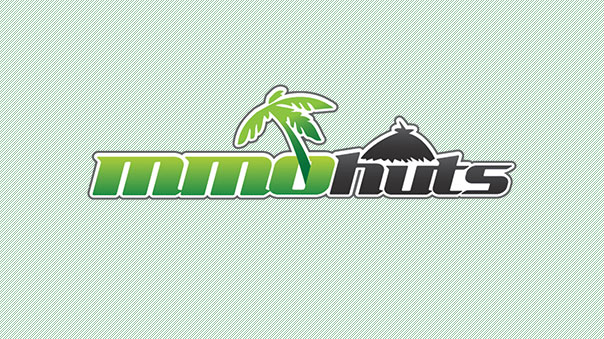 Leading online game developer and publisher, Joymax, today launches a new carnival event for their ultra popular MMORPG, Silkroad Online. In its latest event, players are seeking balloons in exchange for a huge slew of highly sought after rewards. Players are already turning cartwheels and joining in on this lighthearted event at the Joymax portal.
It's time to relax and float away on a cloud of balloons; the Carnival is in town! All players will receive two balloons per hour, out of a random set of four. Silkroad travelers can also hunt monsters to collect rubber pieces; these pieces can be exchanged ten at a time for Unicorn Balloons. All balloons can be made larger – just blow into any balloon in your inventory to make it larger. However, be careful! Balloons may pop when they are being blown up. Balloons can grow to as large as Stage 6, and the random prize players receives depends on the final size of the Balloon when players stop blowing it or when it explodes.
From now until March 19th, prizes that players can win include the following, divided by stage:
Stage 1:  Berserker Regeneration Potions, Alchemy Catalyst, Trigger Scrolls, Vigor Recovery Grain (Small)
Stage 2: Instant Return Scrolls, Level 11, 12, and 13 Magic Stones of Strength/Intellect/Stam/Magic/Master
Stage 3: Evil Scented Flowers, Illusion Flowers, Life Flowers, Energey Flowers, Whirling Snow Flowers
Stage 4: Subscription Cards, Skill Point Scrolls, Repair Hammers, Instant Resurrection Scrolls
Stage 5: Roc Balloon, Edenp Balloon, Mujigi Balloon, Kiklopes Balloon
Stage 6:*Special Circus Bear Summon Scroll, Pandora's Box, Option Level Enhancement Scroll, Monster Summon Scroll, Reverse Return Scroll
There's a silver lining behind every cloud: in addition to all of the balloon collecting from now until March 19th, on March 22nd Joymax will announce two very lucky winners (one random Subscription user and the player with the highest Carnival Event score) to receive a coveted Premium Gold Time Plus and a Clock of Reincarnation (4 weeks). Keep watching the Joymax Facebook at https://www.facebook.com/officialsilkroad for the lucky two names!
Next Article
Wargaming, the leading free-to-play developer and publisher, today announced the release of Update 8.5 for its award-winning World of Tanks fr...
by MissyS
Cryptic and Perfect World offer a special summer themed event for players of Star Trek Online through June and July.
by MissyS
Stunlock Studios announced today that their MOBA/Battle Royale Hybrid, Battlerite Royale has officially moved into Free-to-Play territory.
by Ragachak