Pirate101 Launches Closed Beta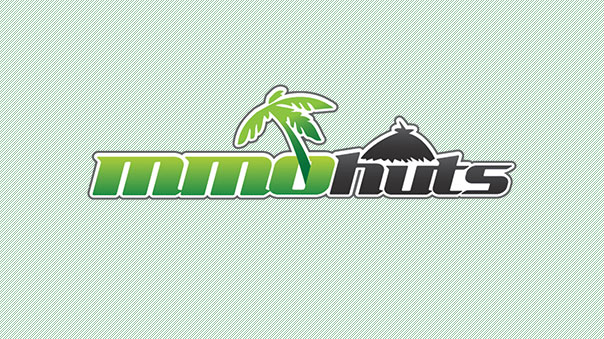 KingsIsle Entertainment has announced that beta has begun for Pirate101.
The closed beta has already sent out its first set of invitation emails, and other beta key giveaways and invites will be handed out over the next few weeks. The game is slated to launch later this year.
Pirate101 puts players as captains of their own pirate ship, and sets them on a swashbuckling journey. Designed as family-friendly and welcoming to both casual and experienced gamers, it is developed by the same studio that build Wizard101.
You can find out more about Pirate101 at MMOHut's official Pirate101 page.
Pirate101 Gameplay Screenshot

Source:
Pirate101 Sails Into Beta Testing

Avast me hearties! KingsIsle Entertainment is pleased to announce the Beta for Pirate101 is officially underway. The first round of Beta invitation emails has gone out to testers, and a variety of additional Beta key giveaways are planned over the next several weeks.

"The start of our closed Beta testing marks a massive step forward for Pirate101," said J. Todd Coleman, vice president and creative director at KingsIsle Entertainment. "Design, art, technology, story—our teams have worked tirelessly to craft this fantastic new online experience for families. I cannot wait for our testers to get in and experience the new world we have created for them."

In Pirate101, players take the helm of their very own pirate ship as they pursue an epic storyline of grand swashbuckling adventure.  Intended to entertain a broad and cross-generational family audience, Pirate101 is accessible and simple to play for casual gamers, yet simultaneously offers systems with great depth and complexity for more sophisticated audiences.

Access to Beta:
Pirate101 is currently in closed Beta testing and will launch later this year. To be considered for closed Beta access, please sign up at www.pirate101.com. As part of KingsIsle's partnership with AMD's Gaming Evolved program, AMD will be giving away a limited number of Pirate101 Beta keys. More information about this exclusive chance at early Beta access is available at blogs.amd.com/play/2012/08/03/pirate101. Finally, ongoing updates regarding Beta access promotions can be found at www.pirate101.com/free_game/closed_beta_keys.
Next Article
Razer has such a wide variety of products that it was only a matter of time before they moved towards arcade sticks.
by Ragachak
We sat down with ArenaNet's Associate Game Director, Steve Waller, and Design Director, Chris Whiteside, at E3 last week to talk GW2.
by Zelus
Football fans, rejoice! MeoGames has launched a FIFPro-licensed football management sim for iOS/Android called Champions Eleven.
by Ragachak