Silkroad Online Continues Ignite Updates With Undead's Revenge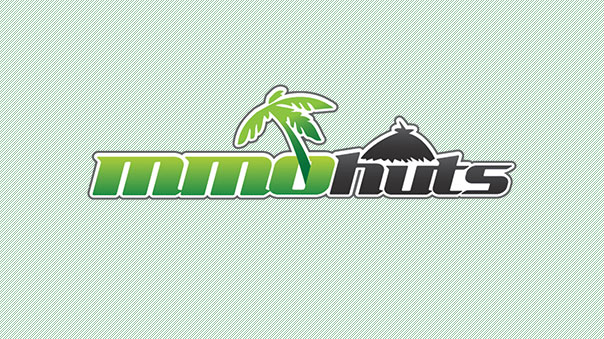 Joymax has announced today the upcoming launch of another major update for Silkroad Online in the "Ignite Silkroad" series – Ignite Silkroad Part 3: Undead's Revenge.
The new update this month will bring a new terrifying monster, Death Bone. Following the death of last month's raid monster event, "Roc Time Attack!", the rage and terror of so many deaths has had an unintended consequence. Born from the Roc's ashes, Death Bone arises — a massive skeleton monster with powerful skills that will instantly knock the players silly. Death Bone will claw all players close to it, and then launch a near-death attack for the unfortunate players who did not flee in the following 5 seconds. Players must always be alert and aware when fighting Death Bone.
Death Bone is the most challenging boss yet, requiring a full raid at maximum level; the epic event "Roc Time Attack!" will feel easy in comparison. Residing deep within the Roc Mountain, players who have both defeated the Roc and completed a challenging quest chain can call up this undead monstrosity. The effort is well worth the investment, as Death Bone not only rewards the best EXP gains, but also 13th tier equipment, the highest gold reward, and more.
Starting January 15th for a limited time, this dungeon will be open to all players above level 80. A Key of Bloodline- an item which allows players to enter the dungeon- will be given for free (the key is usually obtained through high-level quest). Rewards such as Monster Summon Scrolls and Pandora's Box will be given just for participating in a battle and posting a screenshot to the official Silkroad Online Facebook page!
The latest community producer's letter for RIFT looks to the near future, as the team plans to release Rift 3.0 - the Nightmare Tide expa...
by MissyS