Shot Online launches new update with avatar cards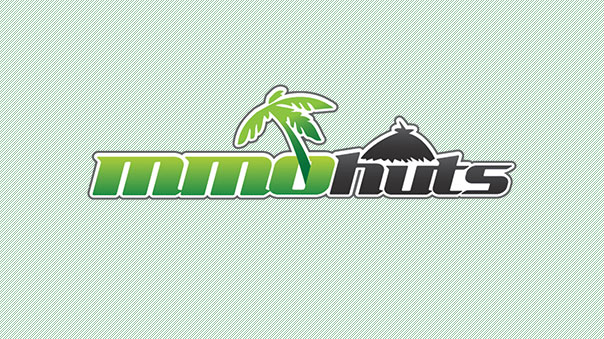 A major new update has arrived in Shot Online, adding and improving several game features.
Avatar cards may now be traded and sold, and reflect popular NPCs including Thor, Belita, and Calix. Each ranges from level 1-8, with higher level avatars offering increased stats and experience. These cards can be obtained from events, boxes in game, and the item mall.
A new ladder ranking in=game will show the top 50 users, and these players will also have a special icon on top of their head. The top 3 players will be greeted with a world announcement every time they log in.The game's graphics have also been improved with new anti-aliasing and anisotropic filtering options.
Shot Online is published by GamesCampus, which also publishes Heroes in the Sky, Legend of Edda, MLB Dugout Heroes, and Drift City.
Shot Online Gameplay Screenshot
Source:
GAMESCAMPUS HITS THE MARK WITH A TRIO OF UPDATES FOR SHOT-ONLINE

A New Avatar Card System, New Ranking System And Polished New Graphics Are Three Treats Sure To Bring Big Smiles to The Faces Of Shot-Online Golfer

s

Sunnyvale, Calif. (April 20, 2011) – – Leading online game publisher, GamesCampus.com (www.GamesCampus.com), announced today that its highly popular golf simulation, Shot-Online, has launched a set of new avatars, created a compelling new ranking system, and now offers new highly-polished in-game graphics.  To learn more about Shot-Online and to download and play the game for free, players can visit http://shotonline.gamescampus.com/

Now Shot-Online players can buy trade and sell avatar cards.  These avatars are comprised of some of the most popular NPC's currently in the game including Thor, Belita, Calix, and more!  Each avatar has a level, ranging from the lowest level of 1 to the highest level of 8.
Naturally, higher level avatars will have increased stats and improved EXP bonus. Level 1-4 can be obtained from events, while 5 will be sold directly in the item mall, and 6-8 can be found throughout the game in boxes.

In addition, Shot-Online is proud to unveil the newest level of competition for their golfers.  Think you're the best?  Prove it!
Users will now be able to see who the highest level in the game is.
Ranked by total EXP gained, the top 50 users will have a special icon on top of their head while the top 3 users will have a special announcement on the top of the screen when they log into the game so everyone can see that they have logged in.

Last but not least, players will surely enjoy the updated graphics with anti-aliasing and anisotropic filtering options. This will make graphics smoother, and provide better clarity whether you have an average PC or top of the line cutting edge technology.

"We're pleased to be offering another way to customize each player's experience, and with a variety of ways to obtain these avatars, no player will be left out of the fun," said Uyen Uyen Ton Nu, Head of Marketing for GamesCampus.
"Combined together with our leader boards and a greatly improved graphical style, it's a fantastic time to join Shot-Online whether you're a golfing pro or just stepping out onto the green for the first time."
Earlier this year, Nekki shared its plans to build a PVP fighter based on Shadow Fight 3's characters.
by Ragachak
Wurm Online has officially announced that it will release on December 12, 2012.
by MissyS
Son of Nor is an upcoming Action-Adventure game set in a world where humanity is on its last legs and is fighting for survival against evil.
by ApocaRUFF