Shelling Guardian Introduced To Elsword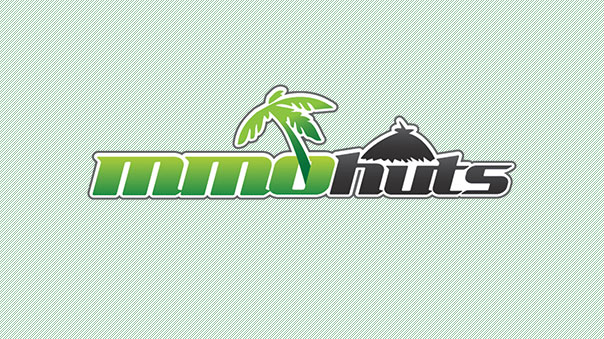 Kill3rCombo, publisher of the hit free-to-play action MMORPG Elsword, announced today that the newest class in its Elsword Transformation series has been added to the game. With the explosive new Shelling Guardian class, Chung becomes the ultimate demolitions expert, decimating enemies with tactical mortar strikes and mastering long range combat. Chung is the latest character to receive a new class as part of the multi-month campaign bringing each of the six Elsword characters an entirely new class.
Chung's Shelling Guardian class employs heavy explosives with massive area of effect attacks and the longest range abilities of any character. Among his new skills are a talent for hurling explosive grenades and a special reload ability that keeps him stocked with ammo for continuous firepower. As a Shelling Guardian, Chung is able to call in vicious airstrikes with his "Carpet Bombing" ability and fire a lethal volley of homing missiles with "Dread Chase," obliterating enemies far and near.
As Chung and his allies freed his homeland of Hamel from vile Shadow Demons, he discovered old schematics of his father's that revealed the key to strengthening Chung's Guardian Stone armor and Destroyer Cannon. However, the plans were incomplete. Chung resolved to travel the world looking for the knowledge of alchemy and explosives necessary to complete his father's work and become a powerful Shelling Guardian.
To celebrate Elsword's 2nd Year Anniversary on May 4th, the game will host a special anniversary festival through May 7th. While the festival is running, a commemorative "Aisha" coin will be available and players can earn a variety of exciting items by playing Elsword daily.
Next Article
KOG Games and the Grand Chase team have finally confirmed the rumors that the game will soon be shutting down, despite changes and the #LongLi...
by MissyS
This afternoon, I had the distinct pleasure of sitting in on a roundtable with Holly, Executive Producer of Everquest 1 and 2.
by Ragachak