SEGA Announces 'Revolve8' for Android and iOS Devices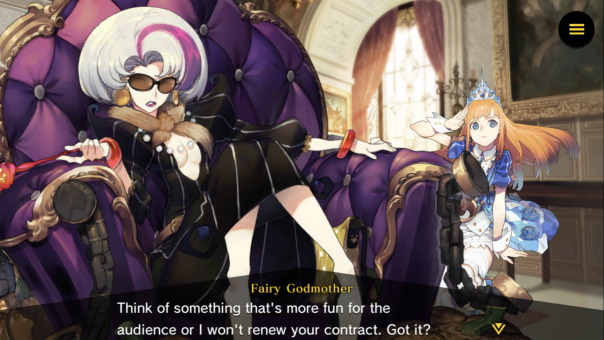 SEGA proudly announced today that their "Revolve8" title is on the way for both Android and iOS devices. Revolve8 is a title brought to life by Masayoshi Kikuchi and Koji Igarashi, to bring a cast of awesome Heroes to a real-time strategy game. The player controls a deck of 8 cards, each with their own strengths and weaknesses. The goal is to destroy their opponents towers within a time-limit of three minutes. When a player builds a deck, the game will automatically assign one of the three deck types to it as a way to help set up a strategy: Assault Decks (Lets you go deep into enemy lines), Siege Decks (Focuses on attacking long distance), and Counter Decks (Looks for opportunities to counterattack).
It promises to be simple to learn but hard to master, and the cards, as well as powerful Hero skills, will offer a wide variety of tactical possibilities and real-time duels. Each of these heroes has two skill types, a "Special" and "Normal" skill. Special Skills can only be used once a match, whereas Normal Skills can be activated every thirty seconds. An entertaining cast of fairy-tale Heroes are coming with Revolve8 from the hand of Koji Igarashi, such as:
Cinderella: An idol that loves motorcycles. Her producer, the Fairy Godmother, was smart to exploit her mad riding skills which is how she is gaining popularity. But since she still has a lot to
learn, her contract has to be renewed every night at 12 o'clock.
Red Riding Hood: Fashion and social media are all she cares about. Posting the next best pic, getting more followers and likes mean everything!
Sinbad: An explorer that sails the seas with his crew. People are drawn to him and he leaves a lasting impression wherever he goes, usually for performing some form of heroic deed. However, his vanity increases along with his fame.
Pre-Registrations have begun today, at the link below. If the pre-registrations exceed 10,000, all applicants receive the "Kintaro" hero when the game launches. There's also a Closed Beta Test from October 23rd until November 2nd at 2am (UCT), with Closed Beta Test Pre-Registration going on from Oct 10 09:00 – Oct 22 14:59 (UTC).
gPototo has announced a new expansion for Allods Online - New Horizons.
by MissyS