Zeus' Battlegrounds Free-to-Play Battle Royale Begins Today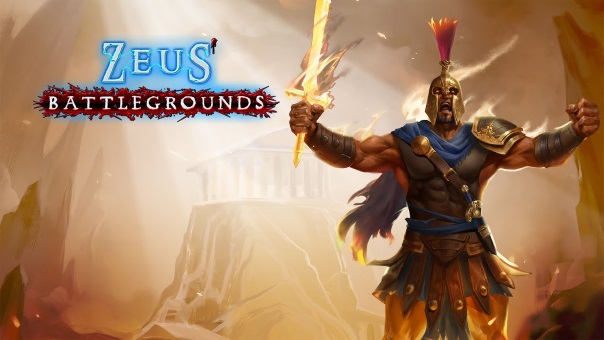 Starting today, a free-to-play 100 player Battle Royale, Zeus' Battlegrounds arrives on Steam in Early Access. Having been in Closed Beta for months, they are ready to open their doors to a wider audience. All players who log in during the first week will be prompted to claim an in-game founder's crown that, once claimed, is permanently attached to their account. It's not tradable, so it shows who was a starting member of the community.
Zeus' Battlegrounds does offer in-game customizable items for real money, but these do not affect gameplay at all. There is also a pair of season pass formats where players progress through 50 levels of rewards. Season Passes are priced at 9.99 (standard tier) and 19.99 (premium tier). The premium tier also includes a level 25 boost and instantly grants a number of items that could be normally acquired over the course of the season. Players who do not participate in the season pass still have an opportunity to gain cosmetic items for playing and through in-game actions.
Features:
• Free-to-Play Melee-based Battle Royale Game
• Fight as a Demigod in action-packed battles including God powers
• 100 players per game
• Season format where you can earn dozens of cosmetic items
• Huge world (Additional combat areas will be added regularly)
• Play Solo or in Teams of up to 4 players
• Leaderboards show current rankings and personal stats
• Legendary weapons
• 4 levels of Godlike Armor
• Customizable male and female characters
• Play in 1st or 3rd person view
Next Article
Robot Entertainment today announced that Orcs Must Die! Unchained will be moving into open beta on March 29th.
by MissyS
PlanetSide 2 OMFGPhase 1 of Operation: Make Faster Game (OMFG) is a go! Today, Sony Online Entertainment (SOE) released PlanetSide 2's fi...
by MissyS