Seafight: Celebrates 9th Birthday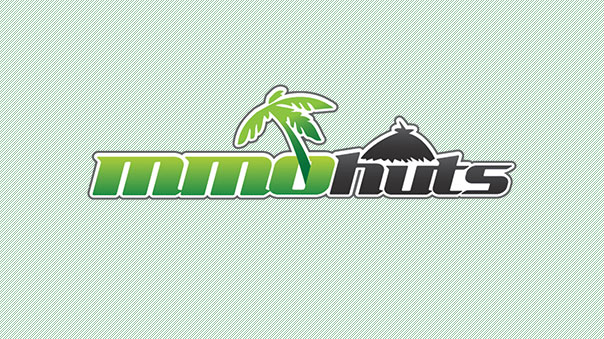 With the pirate MMO Seafight turning nine years old, there'll be a non-stop party at the HQ of the online gaming giant Bigpoint. Of course, this momentous occasion will also be celebrated in the game with a big birthday event. More than 42 million registered players can look forward to receiving a rare pet that everyone who logs into the game on March 18th will receive. With this unique companion, players will receive 10% more gold when defeating monsters as well as an additional boost to their voodoo points.
"Due to the fact that our players love a challenge, we've added a new game mechanism to the birthday event this year – the challenge mode," explains Jan Yves Josten, the Producer of Seafight. Thanks to this new feature, players can choose which difficulty level they'd like to compete at on the new boss map (aka "dungeon") during the birthday event. Depending on the level of difficulty selected, there will be extraordinary rewards and ranking points for all players. A gigantic end boss will also be waiting to finish off the event.
Seafight is the perfect example of a long-running and successful action game: "There are only a few online games which can maintain constant success over a nine-year period," says Producer, Josten. "We owe this success to our passionate players for whom we develop new and exciting content and events on a weekly and monthly basis. We've thought up some nice things with which to surprise our dedicated community in the upcoming months."
With around 30 team members, Seafight's development team based in Hamburg, Germany, tries to closely coordinate with the fan community as much as possible. The results of which are new and thrilling quests, regular tournaments with prizes as well as new ships and equipment with which to survive PvE and PvP battles.
Since recently introducing the so-called Transmo System, players have been able to set-up their ships quicker and more easily than ever before. PvP fighters regularly compete against thousands of opponents in the Clash event as well in the Marauders' Days event. For those who want to join in the birthday event, "The Hunt for Typhon", simply log into www.seafight.com from March 18th.
For more info, visit http://www.seafight.com/
Nearly all of the notable places of the first game exist in EverQuest 2 with the addition of several new places to explore as well.
by Guest