WAKFU, the Transmedia Land of Kelba Goes Through an In-Game Facelift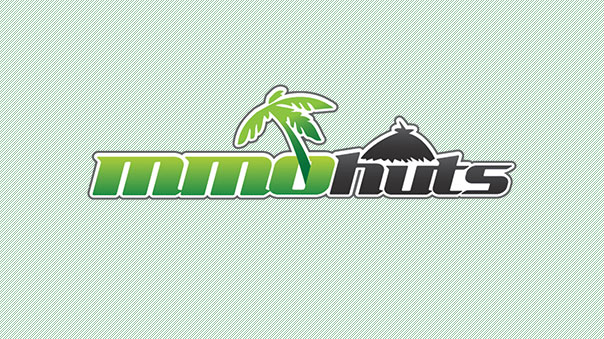 After the successful participation in PAX East (Boston) and SXSW (Austin), Ankama is pleased to announce the revamp of the island of Kelba, one of the most famous locations of the WAKFU game and TV series. This creates more bridges between the game and the anime, which dubbing was successfully funded on Kickstarter last year and which is currently broadcast on Netflix. WAKFU is also available on Steam, which allows players from many countries to taste part of the WAKFU transmedia experience.
On Senior Jenry Hones's advice, adventurers are invited to look for a magic map, in order to locate new magic artifacts. In the course of an adventure full of new developments, players of level 65 (or more) will meet Miranda and Kabrok, the famous and well-liked couple of the WAKFU TV series. Players' wanderings will also lead them to cross the path of Kelba's merchant Hadibal Toot (seen in episode 3 of the first season of the series).
Players will go on an investigation to track down the Black Crow, who terrorizes the people of Kelba. On their way, they'll come face to face with a new family of monsters: the Raskaws, which will give players a hard time and will compel them to appeal to their sense of strategy and their boldness to defeat them.
This main quest will continue through the two zones of the island, the first part of which will be available on March the 17th 2015. Players will have access to the second part on April the 2nd.
Besides the main quest and new dungeons, mercenaries' counters will bring lots of new quests of level 65 and more.
More details on the official website: http://www.wakfu.com/en/mmorpg/news/patch-notes/430614-all-hands-kelba/details
Next Article
Black Desert Online has proven to be one of the best gaming experiences I've ever had, no matter the version I've played.
by ApocaRUFF
Although focused on the Viking realm warrior known as the Drengr, the more important reveal of the stream focused around the idea of multiple ...
by DizzyPW
Ship of Heroes released their latest newsletter, with a focus on innovation in keeping the FPS high with large numbers of players.
by Ragachak