Scoria Hell map added to Tales Runner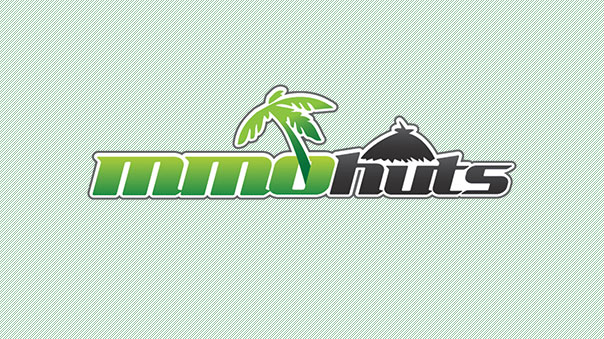 Tales Runner has added a new 8 player co-op map, Scoria Hell.
The new map is the second in the PvE story of Chaos Genesis, and players will be tasked with fighting Azeem and the malicious guardians who live in this place. The map also offers a "Shadow Bull Ride," a cooperative vehicle challenge that makes players use teamwork to control a bull as it rides through the map.
Special events are being held to celebrate the new map, including the chance to win a Redemption alchemy set for free.
Trickster Online Scoria Gameplay Screenshot

The Original Press Release:
Tales Runner Introduces New 8 Player Co-op Map, Scoria Hell

Sunnyvale, CA – September 8, 2010

Tales Runner, the popular MMO racing game from Gala-Net, is proud to announce the arrival of its new co-op map, Scoria Hell!  Dr. Hell's newest creation is the second PVE map to be released in the latest chapter of the Tales saga, Chaos Genesis.

This map utilizes the 8-player co-op system first introduced in July, and invites players to work together to survive dangerous obstacles and defeat the malicious guardians, Azeem and his minions.

Scoria Hell also introduces a new co-operative vehicle challenge: The Shadow Bull Ride!  Using control plates on the creature's back, team members have to control this massive bull together to charge through the map!

To celebrate the release of Scoria Hell, Tales Runner is hosting a month-long event where players can receive the newest alchemy set, Redemption, for free!

Redemption is the ultimate combination of Angel and Devil Alchemy items and makes your character extremely powerful for 30 minutes.  Please click here to see the details of the September events in Tales Runner.

Additional details about Scoria Hell and Tale Runner's newest chapter can be found on the official website, http://talesrunner.gpotato.com/.
Next Article
It's time, Warframe fans! Plains of Eidolon, the gigantic update for Warframe is finally here!
by Ragachak
The third Halloween-themed mission for World of Warships has begun and brings with it one of the most requested features: Submarines.
by Ragachak
Sara is Missing, or SIM. is like a cautionary tale/story that you shouldn't fiddle with other people's phone.
by Ojogo