Scarlet Legacy & Asda 2 release Valentine's Events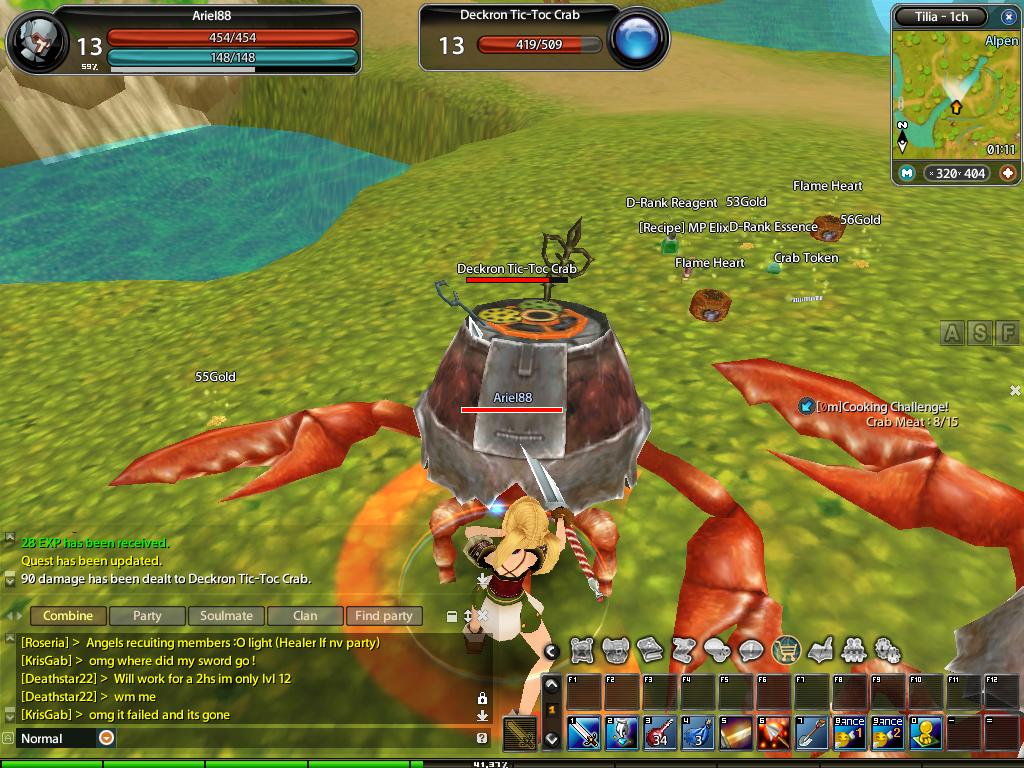 GamesCampus has announced Valentine's events for two of its games: Scarlet Legacy and Asda 2.
Scarlet Legacy will receive several new event quests: players can help villagers in the Friendly Spring Village map for a package of premium items, collect special collection items for a Valentine's themed costume piece and title, or earn more tokens and costumes by exchanging items with players of the opposite gender. The game is also still celebrating the Year of the Dragon with rare items, high level skill books, and fireworks to be collected.
In Asda 2, players can also find special tokens between February 14 and March 13, which can be exchanged for Valentine's vanity items. Soul mates can enter into a special raffle, and players can daily choose an NPC to become Valentines for useful items in return. Players can also dig up the letters "L" "O" "V" "E" for a pet booster set, gift lower level players for a title, and more events found in the game's community.
Source:
GAMESCAMPUS IS FEELING THE LOVE IN SCARLET LEGACY AND ASDA 2

Valentine's Events Abound In The Popular MMORPG's

Sunnyvale, Calif. (February 07, 2012) – Less than three <3! Leading online game publisher GamesCampus.com (www.GamesCampus.com) announced today its romantic gift offerings to their Scarlet Legacy and Asda 2 communities this month with a bevy of events. From now until March 13th, players can indulge their romantic aspirations in both games with special activities, sales, quests and more! For more information lovebirds can fly over to http://www.gamescampus.com/

Scarlet Legacy celebrates the season of affection with a number of new event quests! Enter the Friendly Spring Village map to find possessed villagers – free them from this demonic influence and receive a package of premium items. Turn in special collection items to receive a Valentine's themed costume piece and a rare event title. While you're visiting the Village, help soldiers defeat their rivals for the love of the beautiful girls of their dreams. Find a player of the opposite gender to trade items with, and collect even more event tokens and special costumes!

Spirits will remain high with a second set of events, dedicated to the Year of the Dragon! Gain access to a limited time map with increased item drops, bonus exp, and find the precious Gold Ingot drops that can be traded in for titles, high level skill books, and rare equipment. In addition, all monsters in Scarlet Legacy will have a chance to drop fireworks; collect these fiery treasures to trade in for powerful recovery items and a unique costume set, but hurry – these will only last until March 6th.

Asda 2 is no stranger to love, as the game relies on strong partnerships to compete and succeed. Starting February 14th and running until March 13th, players will be able to gain and spend special event tokens to acquire a number of vanity items themed for the season. Join up with your soul mate for the chance at a special title and entry in to a raffle. Choose one of 4 NPCs to be your Valentine each day and receive a variety of useful items. Participate in the Gifting Event, where high level players can grant new players a unique costume, pet and more to receive a special title in return. Grab a shovel and dig up the letters 'L', 'O', 'V', and 'E' to receive a booster filled with items for your loyal pet companions. Plus, don't miss out on several artistic and community contests to win great prizes!
Vivox announced today that they have partnered with ZeniMax® Online Studios to bring voice chat communication to The Elder Scrolls® Online: ...
by MissyS