NIDA Online to update Dec. 9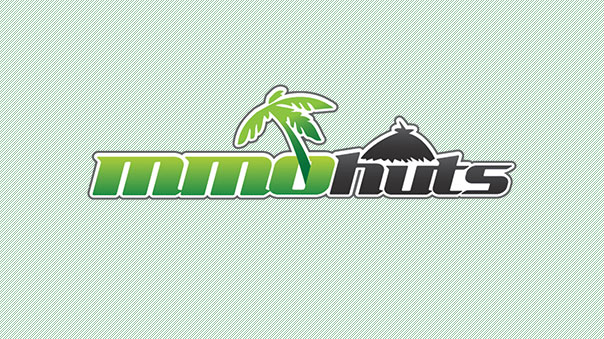 GameKiss has announced that they will be putting an update to NIDA Online's servers tomorrow, December 9th.
The new update will introduce events for the holiday season, including a boost of experience and a chance to obtain a Santa costume. New characters are now also set to begin with other level 1 equipment and potions as their starting basics, and beginning experience has been reduced per level to help gamers get into the game more quickly.
The Original Press Release:
Santa Claus Coming to NIDA Online

System Update and Holiday Season Event on December 9th

Seoul, December 8th – Online PC Game Portal GameKiss will launch a system update and holiday-season event for NIDA online on December 9th. NIDA online is an action hybrid MMORPG game – mix of sci-fi and fantasy – known for its quick level ups.

The holiday season event is to boost experience for beginners. Gamers can bring fruit items obtained by hunting monsters to the event and in return the NPC Santa Claus will happily exchange them with a Santa Claus outfit. The outfits which have special skills included will be provided at random and can be kept even after the event has ended. A large number of gamers are expected to join this festive event.

The biggest present from Santa Claus, however, will be the game update. Among a whole gamut of updates is the most noticeable character formation. When a Level-1 character is created, all equipment and potions gamers use in Level-1 will be provided as basics. The conditions necessary to achieve the quests have been lowered, so that beginners can enjoy the game without much hassle.

The NIDA Online team continues to make effort to make the game more user-friendly, considering gamers' feedback and improving small parts of the game that users might find inconvenient. For instance, the graphic of the user interface menu and party leader delegation system have been enhanced in this update.

"The NIDA Online team is always thinking about updates to improve the game by checking what users may feel inconvenient about and considering every opinion received", said Joey, GM of NIDA Online. "This update is to relieve beginners from difficulties. I wish all our users to enjoy the festive season with NIDA Online in our holiday event."

NIDA Online can be played free of charge after a simple registration and installation. More details about this update can be found at http://nidaonline.gamekiss.com.
Next Article
Ubisoft has announced the open beta testing dates for The Mighty Quest For Epic Loot, along with upcoming changes to the game.
by MissyS
En Masse Entertainment has announced a four month special bonus period with Twitch Prime, offering special loot packs for its games each month
by MissyS
By now most fans of HiRez Studios mythological MOBA, SMITE, were aware the Hindu Guardian Kumbhakarna was joining the battlefield of the gods ...
by DizzyPW