Gravity Interactive launches PvP Tournament via Warpportal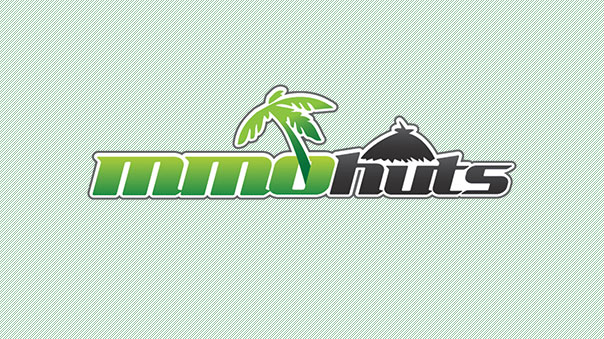 Gravity Interactive has announced a massive PvP tournament taking place through its fan favorite games Dragon Saga, Requiem, and ROSE Online.
Dragon Saga's tournament runs from July 27 through August 24, allowing players to compete in any of the first four tournaments.  First and second place challengers will receive an invitation for the championships, giving them a shot at cash and prizes.
Requiem's 5 vs 5 tournament will begin on August 4 with preliminary matches.  August 11 will begin the semifinals, and the championship match will be held on August 25.  Winners will receive limited event items, and GoCash cards.
ROSE Online will run from August 4 for Draconis and August 11 for Leonis.  Players will compete for the chance to win a personal Clan shirt, and IM points.
Dragon Saga Gameplay Screenshot

Source:
WARPPORTAL LAUNCHES BIGGEST PVP TOURNAMENT TO DATE

Fierce Competition Spans Across Fan Favorites: Dragon Saga, Requiem And ROSE

Marina del Rey, California – August 1, 2012 – Gravity Interactive, a publisher of exciting massive multiplayer online role-playing games (MMORPGs), announced today that its newest online platform for gamers – WarpPortal.com — will host its largest PvP tournament ever. Throughout the entire month of August, players from Dragon Saga, Requiem and ROSE will prepare for the ultimate PvP battle and their chance at cash and prizes! Players can head to www.warpportal.com to sign up for battle.

Dragon Saga

Let the tournaments being! Each Friday night in August players can take part in one of the greatest tournaments in Dragon Saga history . Friday Night Fights! From July 27th through August 24th players can battle it out for first or second place in any of the first four tournaments for an invitation to win a slot in the Championship round and a shot at cash and prizes!

Requiem

The blood-soaked battlefields of Ethergia are once again calling for blood! Players can join in on the bloodshed during the months' 5vs.5 PvP tournaments. The Tournament will begin August 4th (Preliminary matches) and continue on August 11th (Semi finals) concluding with the finals on August 25th. Warriors will have a chance to win exclusive limited event items and GoCash Game Cards!

ROSE Online

It's time for Roserians to show everyone how awesome they really are! Players can show off their skills in a massive PvP Tournament August 4th and 11th. With a huge upcoming skill patch on its way, players can duke it with their old familiar techniques. The tournament will start on August 4th for Draconis and on August 11th for Leonis. Players will have a chance to win their own personal Clan shirts and banners plus a chance at some IM points!

To learn more about the tournaments and to sign up visit, www.warpportal.com
Next Article
4:33 Creative Lab has expanded its mobile RPG, Seven Guardians, with a massive update that introduces Chapter 8: Neflheim.
by MissyS
KingsIsle Entertainment has announced that beta has begun for Pirate101.
by MissyS