Sandboxr & Hi-Rez Studios Partner to Bring 3D Printing & NFC to SMITE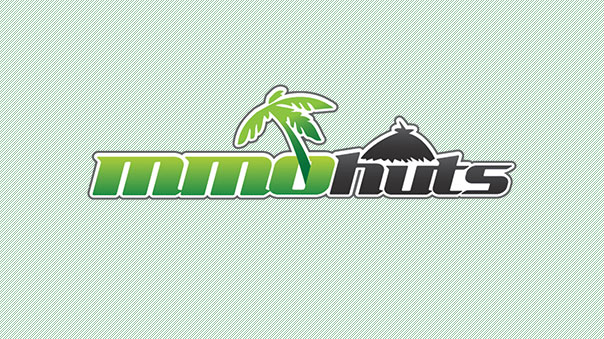 Sandboxr, Inc., partnered with Hi-Rez Studios, Inc., brought the first 3D printed and NFC offering to their ever-increasing fan base for the 2015 SMITE World Championship Tournament. The event was held over a three day period in front of a maximum capacity audience at the Cobb Energy Performing Arts Centre in Atlanta, Georgia on January 9-11, 2015. With a $2,612,260 prize pool, the eSports event boasted the third largest prize pool in eSports history.
Engaging with Hi-Rez Studios' 3D Art Department, each 3D printed character was created using the actual in-game 3D file. Every detail was scrutinized to ensure the 3D printed version represented the exact details and color of the digital on-screen characters. Afterward, Sandboxr launched the first near field communication (NFC) proof of concept for a 3D printed offering to be bundled with the 3D printed characters. Each character was then sold with an NFC chip that, when scanned, unlocks SMITE in-game rewards, a Sandboxr gift card, and certifies the authenticity of the collectible.
TJ Young, President and Co-founder of Sandboxr, comments "We are very pleased to be the first company to successfully incorporate NFC technology within a 3D printed Smart-Creation at this level. To be able to offer in-game rewards as a by-product when purchasing 3D printed merchandise is a great win for video-game and movie companies looking for new and technologically advanced ways to connect with their fans. This is leading edge merchandising of the future."
As a backdrop to an intense three days of competition, gamers were blown away by the limited edition 3D printed characters displayed for purchase and order by Sandboxr. The NFC chip, packed with in-game rewards, was an added value that fans truly appreciated.
"Sandboxr delivered an unprecedented merchandising option to our fans, and the response has been overwhelmingly positive. We're pleased to be the first game ever to release a combined 3D print and NFC experience of this kind. In the end, the fans have the final say. And they have spoken loudly about their love of the offering – a high fidelity 3D character model combined with virtual items. Given the positive community feedback we look forward to next steps in bringing this technology worldwide with Sandboxr." Todd Harris, Chief Operating Officer and Co-founder, Hi-Rez Studios.
Want an epic print of your own? Check out our SWC giveaway which includes god statues from Sandboxr!
There's no bigger name in the Fortnite community than Tyler "Ninja" Blevins, and he's teamed up with Samsung.
by Ragachak
Riot Games Jatt and Morello discuss massive changes set to shake the League of Legends meta including new and redesigned old items, a complete...
by JamesBl0nde