S4 League launches for North America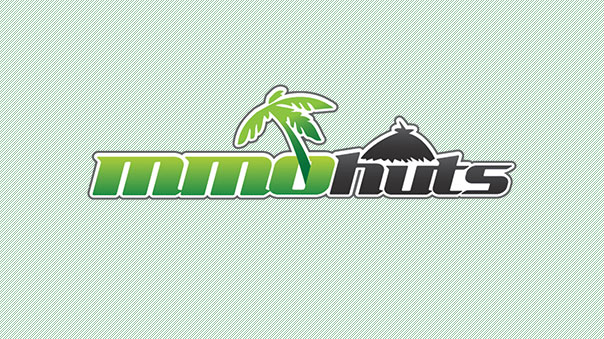 burda:ic has announced that their popular online TPS, S4, has become available officially for the North American region (US, Canada, and Mexico).
S4 League was previously designed and available for European audiences. burda:ic is preparing new servers specifically for North American players, but have created an extra server in Europe in the meantime for North American players to begin on.
S4 Gameplay Screenshot
The Original Press Release:
burda:ic Announces the Official North American Launch of S4 League

burda:ic Expands their alaplaya.net Gaming Portfolio in NA with Free-to-Play Virtual Sports Combat

MUNICH – July 13, 2010

burda:ic, a leading publisher of online games in Europe and the Americas, today announced the official North American release of their popular online third-person shooter, S4 League. One of the most frequently played free-to-play titles in Europe, S4 League comes to this side of the Atlantic as part of burda:ic's continued dedication to providing exciting multiplayer experiences in the West.

Developed by Neowiz Games, S4 League is a fast-paced, online third-person shooter which features eight character types with unique arsenals and skillsets. Weapons and items can also be upgraded to maximize damage and effects, creating a deep experience and wide variety of strategic options. Gameplay modes are heavily team-focused, rewarding players for thinking of others before thinking about themselves.

"S4 League is one of our most popular games, and we are glad to be able to provide North American gamers with a chance to join in the fun. We truly appreciate the trust that Neowiz Games has shown in Burda:ic and alaplaya.net, and we look forward to a successful partnership," says Ingo Griebl, Managing Director of burda:ic GmbH.

"burda:ic has done an outstanding job as the publisher of S4 League in Europe, so it makes perfect sense to have them partner with us to introduce the game to North America, as well," said Leo Park of Neowiz Games. "As developers, we will support the future success of S4 League to the very best of our abilities."

To join S4 League, sign up on the alaplaya portal at http://s4.en.alaplaya.net/

For more information about alaplaya, please visit www.alaplaya.net
My favorite of these 'under the radar' titles is Sword 2, a game that strives to be different in the best possible way.
by Guest
So, Core Sets are back this year, July 13th, 2018, and for Magic Online, it'll be July 16th.
by Ragachak
Aeria Games has revealed its detailed launch plan for its anticipated MMORPG, Aura Kingdom!
by MissyS