Battle of the Immortals Closed Beta Coming in February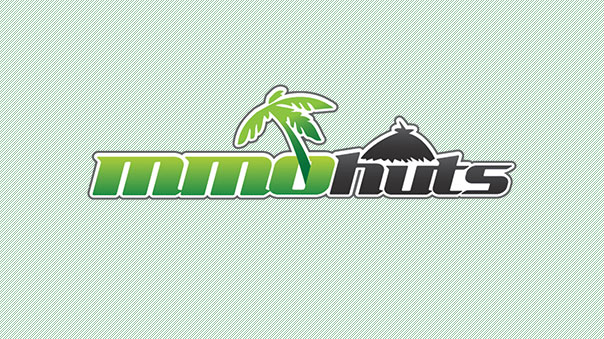 Perfect World Entertainment's most recently announced free to play MMORPG will start off it first round of closed beta testing on February 10th, 2010. Battle of the Immortals is a fast paced, action oriented MMORPG which blends Eastern and Western cultures to form a unique game world. Some of the features to look forward to in BotI is a robust PvP system, and special 'Soul Gear' which transforms as players use them.
A Class preview blog post has revealed the 5 jobs available: Berzerker, Champion, Heretic, Magus, and Slayer. Which one will you be? MMOHuts is pleased to announce that we have a limited quantity of Closed Beta keys to giveaway. Be the first to try this all new MMORPG out by visiting our giveaway page!
Full Release:
PERFECT WORLD ENTERTAINMENT ANNOUNCES "BATTLE OF THE IMMORTALS" FOR NORTH AMERICA

January 26, 2010 – Redwood City, Calif. – Perfect World Entertainment Inc., a wholly owned US subsidiary of Perfect World Co., Ltd. (NASDAQ: PWRD), today announced that Perfect World's highly successful MMORPG, Battle of the Immortals, will be making its way to North America. Battle of the Immortals is a 2.5D multiplayer game that incorporates eastern and western cultures ranging from Norse Mythology to the Qin Dynasty. Closed beta for Battle of the Immortals will start on Wednesday, February 10.

Taking up the mantle of relic hunters, players can expect to travel throughout the world from the ancient tombs of past emperors in the East to the mythical Mount Olympus in the West. They will also be able to explore the Great Pyramids, uncover the mystery behind the Lost City of Atlantis and delve into lost temples deep within the Mayan jungle. Players will engage in epic battles against other players for the right to battle monsters, control cities & rule supreme.

"We're very excited to be announcing Battle of the Immortals as part of our latest game offerings," said Jonathan Belliss, Product Manager for Battle of the Immortals. "Dedicated players can expect high rewards, especially with the robust PvP system and unique Soul Gear system that allows players to equip living outfits that will transform and change as they use them."

For more information on Battle of the Immortals, please visit the official website at http://BOI.PerfectWorld.com/

About Perfect World Entertainment

Perfect World Entertainment, a subsidiary of Perfect World Co., Ltd. (NASDAQ: PWRD), publishes free-to-play online games and provides online services in North America. The Company primarily publishes three-dimensional, or 3D, online games based on the Perfect World proprietary Angelica 3D game engine and game development platform. The Company's releases include "Ether Saga Online," "Jade Dynasty" and "Perfect World International," a free-to-play MMORPG which is currently played by millions of people worldwide; and a single-player action-RPG "Torchlight."
Next Article
Editor's Note: Thank you, HiRez for taking 4-20 so very very seriously, as it deserves. That was delightful; so thank you.
by Ragachak
Toylogic has released the Early Access version of Happy Wars for Windows through Steam worldwide.
by MissyS
The closed beta for Taichi Panda 3: Dragon Hunter has come to an end for iOS and Android devices successfully!
by Ragachak