Rusty Hearts launches closed beta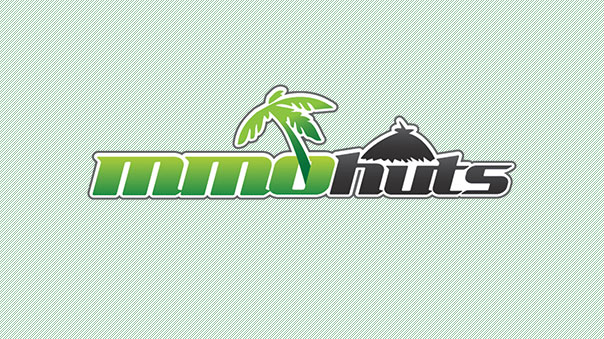 Closed beta for Rusty Hearts, Perfect World Entertainment's new action MMO, is now live today.
The servers have already been scaled up today due to a flood of players joining closed beta and maxing out the initial server size. The closed beta features content up till level 20, offers two world hubs, four-player raids, and thousands of items and quests. The game also offers five PvP modes once players reach level 10.
Closed beta keys may be obtained automatically by registering on the Rusty Hearts' beta site. All players who participate before August 3 will be entered for a giveaway for one of two Astro A40 headsets and backpacks customized for the game.
Perfect World Entertainment also publishes Forsaken World and Battle of the Immortals.
Rusty Hearts Screenshots:
Source:
RUSTY HEARTS BECOMES PERFECT WORLD ENTERTAINMENT'S MOST POPULAR CLOSED BETA LAUNCH
Servers are scaled up to accommodate largest day one closed beta turnout to date

July 28, 2010 – Foster City, Calif. – Perfect World Entertainment Inc., a wholly owned subsidiary of Perfect World Co., Ltd. (NASDAQ: PWRD), today announced that it has successfully launched closed beta testing for Rusty Hearts , its highly anticipated hack and slash MORPG based on cel-shaded graphics, fast paced combo attacks and dungeon exploration. With thousands of new registrations on launch day itself, Rusty Hearts gives Perfect World Entertainment its largest day one closed beta turnout to date.

"Within a few hours after launch, our servers reached max capacity and we had to scale up the servers in order to accommodate the flood of players," said Mark Hill, Game Producer for Rusty Hearts. "It was an exciting day to see the overwhelming response of players dedicated to Rusty Hearts. Now, we will strongly take into consideration player feedback to ensure that the game is fully ready for its wide release."

During the closed beta period, players will be immediately ushered into an epic battle against an army of vampires and monsters. Players will also get to explore content up to level twenty, immerse themselves in two of the game world hubs, raid dungeons in parties of up to four players, and collect over 3,500 rare items and unique loot from hundreds of quests. Once players progress their favorite character to level ten, they are free to engage in five epic PvP modes.

To celebrate the launch of closed beta, all players that log into Rusty Hearts any time before August 3 will automatically be entered into a giveaway to win one of two Astro A40 headsets and backpacks, customized exclusively for Rusty Hearts.

For more details on the giveaway or more information on Rusty Hearts, visit the official website at http://rh.perfectworld.com/

Players without a closed beta key can now automatically participate in closed beta by registering for a beta key from http://rh.perfectworld.com/closedbeta/
Next Article
Clash of Avatars, a new free-to-play(F2P) browser-based 3D MMORPG, has arrived at AMZGame!
by MissyS
OGPlanet has announced the latest update for SD Gundam Capsule Fighter Online.
by MissyS
kChamp Games is proud to announce a number of updates to ShellShock Live -- which has now reached Version 0.9.1.7 and is discounted to $6.99.
by MissyS