Legend of Edda shutting down temporarily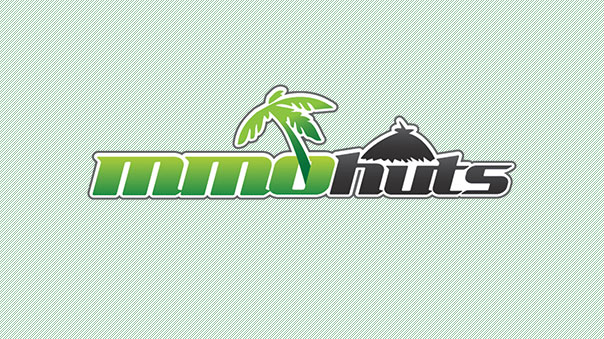 GamesCampus has announced that Legend of Edda will be shutting down its servers on August 26. The shut down is temporary, with plans to relaunch the game next year.
The shut down is due in part to EYASoft redeveloping Legend of Edda, solving many of the current version's standing issues, overhauling game systems and job classes and more. The differences mean that the US version cannot simply be updated to the new version; instead, GamesCampus will shut down the game to finish developing the title for its US servers.
As compensation, Legend of Edda players will be offered packages for Asda 2 or Heroes in the Sky, and some refunds will also be issued.
Legend of Edda Gameplay Screenshot

Source:
Dear Legend of Edda Community,

We would like to thank everyone for playing Legend of Edda, which entered open beta on October 14th, 2011. We have had quite a journey and we hope everyone had fun! It saddens us to announce that the Legend of Edda US servers will be closing for a complete revamp of the game on August 26th. As some of you may already know, EYASoft has been developing another version of Legend of Edda, which just went into open beta in EU. This new version resolves a lot of the issues that the US version current has and completely overhauls the game with essential game systems and more job classes. Unfortunately, because of the extreme differences between the US version and the new version, it is impossible to update the US servers to the new game. Because of this EYASoft and GamesCampus came to a conclusion to put a halt on service to fully develop and improve the title. But do not worry, Legend of Edda US is not closing forever. We plan to take this opportunity to work with EYASoft to mend out major issues found in the US version and any new problems other regions encounter to provide a better gaming experience for you. The relaunch of Legend of Edda is planned for Q1 of 2012.

Compensation Packages
For the Legend of Edda community, we will be creating compensation packages for those of you who wish to try out Asda 2 or Heroes in the Sky, here at GamesCampus. In addition, some players are eligible for a refund on spent and unspent CC. More information on these compensation packages and refunds will be released in August!

DQAs will still be answered in the order that they are received but there maybe some delays due to limited resources.

We regret to inform everyone of this news and thank everyone for their endless support. We have truly had a great experience in servicing Legend of Edda. We hope to see everyone back for the relaunch of the new and improved version next year!

Legend of Edda Team
Next Article
JC Planet has recently announced that they will be hosting the classic 3D MMORPG: Seal Online, with a brand new server and new events for play...
by Mikedot
Sandbox Interactive today announced that players will now be able to join the Closed Beta of their medieval sandbox MMORPG Albion Online.
by MissyS
The open beta for its upcoming triple-action hack 'n' slash MMORPG, ELOA: Elite Lord of Alliance, will start on the 17th of November...
by MissyS