SMITE Season 5 HRX Announcements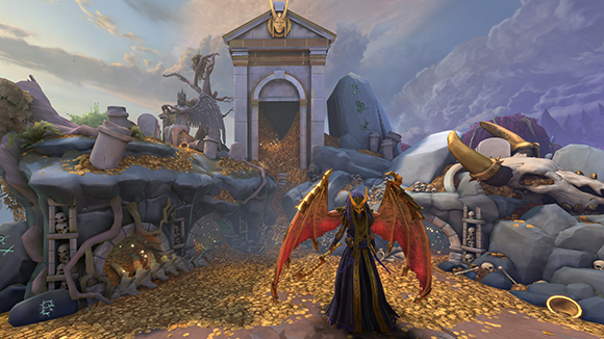 Today at HiRez Expo, a slew of announcements were made regarding the SMITE Season 5 updates and changes. The major update is of course, the new/updated Conquest map. It promises to be symmetrical on both sides (Order and Chaos) to prevent differences in timing between the two sides of the map. It's the biggest change to the game so far, also bringing back Jungle Fog, so players will have a more clear idea of just where they have ward coverage/where they do not. The old camps are also gone, replaced with more lore-friendly creatures, such as the return of the Manticore! The map is absolutely gorgeous, and it's very clear from the outset on what side you are on in the Battleground of the Gods. The idea is that the map and exp changes will curb much of the snowballing that has plagued Smite's premiere map/mode.
SMITE Lead Game Designer A.J. "Ajax" Walker on the new map design:
The Season 5 map will feature perfect vertical symmetry between Order and Chaos. Lanes and Jungle paths will have the exact same shape on top and bottom. This balances the map, and removes timing differences to each side. Overall, this creates a more consistent gameplay experience.
That's not all that was announced though! It's been rumored/datamined/whispered about, and it's true: The 93rd god is Cerberus! But that's not all on the god front. This year, two new pantheons will arise, in the form of the Slavic Pantheon, and the Voodoo Pantheon! Will we finally be able to play as the mighty Baron Samedi? Only time will tell.
Next Article
It's time for Worlds! The best teams from all over the world are here and ready to rumble.
by Kings Decree
Spring is here, and so is a fun Brave Frontier event to go along with it: The Blossom Festival 2018.
by Ragachak