Rusty Hearts: Awakening now live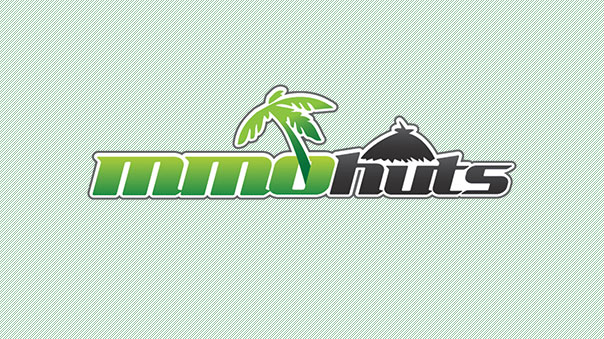 Rusty Heart has launched Awakening, the first major update to be added to Perfect World Entertainment's brawler.
The update raises the level cap to 30, adding several new skills for each character, including Summon Hammer (Frantz), Sleep (Angela), and Shadow Jab (Tude). New dungeons have been introduced as well, including the Steamworks, the Collapsed Halls, the Public Baths, and the Guest Villa, each of which feature brand new bosses to challenge players. Completing the update are new quests and sidequests, over 500 new items, and new weapons for all characters.
Perfect World Entertainment also publishes Forsaken World and Battle of the Immortals.
Rusty Hearts Gameplay Screenshot

Source:
The time has finally come to rise and take the next step in the Awakening update for Rusty Hearts. Level to 30, fight new bosses, learn new skills, master new weapons, and explore untouched territory. This is your chance to engage in the deepest Rusty Hearts experience yet. The Awakening is the first major update for Rusty Hearts and is set to bring the richest and most fulfilling gameplay since the release of the closed beta.

When you hop in to the newly updated Rusty Hearts, you'll encounter a whole new set of dungeons like the Steamworks, Collapsed Halls, Public Baths and Guest Villa. Party up and navigate your way through some of the hardest dungeons yet! Along with the bevy of new dungeons, we've got all new bosses to defeat, like Viper, Stone Golem and even Lord Curtis. Read up on all the new dungeons below:

Steamworks

Is it getting hot in here or is it just us? Steamworks is a maze of broken pipes and poisonous gases that require nerves of steel. If the fumes don't get you there's no shortage of Vlad's comrades to challenge you. Be careful where you step, Steamwork's machinery and traps may prove overwhelming.

Collapsed Halls

Navigate your way through the Collapsed Halls ruins and overthrow the enemies that lurk in the shadows. It's been said that those who've entered have never returned, but they can still be seen wondering these halls.

Public Baths

No one likes using public baths, even less like to wonder them when they're haunted with evil minions. Find your way through these bathes without losing your cool. Losing your towel will be the least of your worries. Haken, Hammer Butcher, Archers and Platina bosses will make sure things heat up.

Guest Villa

This isn't your parents guest house in Bel Air, this cryptic villa was once a warehouse that was later renovated to accommodate guests. While the villa has accepted plenty of new tenants, no one has checked out. The work was never finished on the renovations so please pardon the dust and evil spirits.

New Skills, weapons, dungeons and more

The Awakening update will bring a whole new set of skills for each character as you level to 30. Check out a few of the coolest skills available to everyone:

Frantz

Summon Hammer – A giant hammer falls from the sky

Bewilder – Hypnotize enemies to prevent them from attacking

Dark Material – Summon spheres of dark magic that you can fire at enemies

Angela

Sleep – Put the enemies to sleep, a "zzz" speech bubble appears over enemies

Pillar of Light – Summon beams of light from the ground

Paper Cut – Surround yourself in a swirl of arcane pages

Tude

Grab & Hit – After grabbing an enemy, unleash a flurry of blows on him

Shadow Jab – With a quick motion, unleash a wall of punches

Kick ass and take names with your new skills and weapons

While you take on all the new dungeons and bosses, strap on your new weapons for Angela, Tude and Frantz and show enemies who's really boss. You can check out more new weapons here and get a brief overview below:

Angela

Expert Chaos, Demon Witch Sword, Demonic Witch Scythe, Misericord and Golem Magic Sword

Frantz

Expert Demonic Blade, Slayer, Iron Slayer, Massive Butcher Axe, Pro Lavinunce Edge, and Stone Golem Sword

Tude

Expert Black Rose, Dangerous, Dignity, Jade Gauntlets, Haken Patina Gauntlets, Massive Butcher Claw, Enchanted Massive Butcher Gauntlets

Plus new bosses, dungeons, underground training, and more! Check out the full Awakening update to see all the details. With all these epic new additions to Rusty Hearts there's no reason to not give it a try. Hop on right now and start playing.
Next Article
Albion Online is an MMO with the daunting task of building yourself any way you wish using the vast Destiny Board.
by Ragachak
The Garbage Pail Kids are back! On iOS anyway, as the new Garbage Pail Kids Mobile Game has arrived.
by Ragachak
Today Vainglory update 1.21 landed, bringing with it new heroes, skins and more.
by MissyS