Rush of Heroes Launches Globally on Google Play Store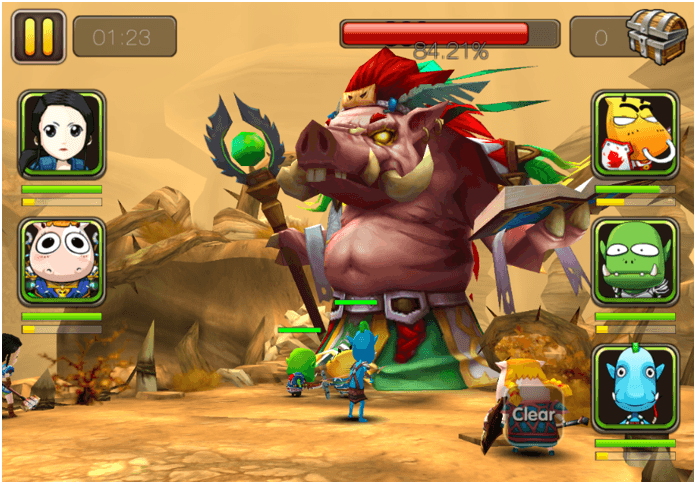 Firefly Games, a company dedicated to the pursuit of a higher level of gaming in the mobile space, today announced the release of action RPG, Rush of Heroes, free to download on the Google Play Store for Android devices. To date, Rush of Heroes stands as one of the top-grossing action RPG titles in China, Korea & Taiwan with over 70 million global downloads to date. Today's debut on the Google Play Store also follows a successful launch in Canada, where Rush of Heroes was ranked as the #1 free RPG and #4 in the overall games category.

"We are thrilled to serve as the Western publishing partner on Rush of Heroes, as we are extremely passionate about it and firmly believe in its ability to leave a lasting mark with RPG fans," said Michael Zhang, Co-founder and CEO of Firefly Games. "The reception we have seen through our early launches coupled with Rush of Heroes' success in other regions gives us great confidence that its innovative, fun and deep gameplay will resonate with our audience."

Join the ultimate action RPG experience with Rush of Heroes! Summon and upgrade a team of heroes to explore an enchanting land with a 24-hour day/night cycle and gorgeous 3D visuals and animations built on the Unity 3D Engine. Conquer dungeons, engage in Arena PvP with friends and foes, and discover rare items and treasure. Rush of Heroes' MMORPG-like experience also offers players an in-depth guild system with guild wars, a guild hall to accommodate a growing community, and hardcore mode guild instances. Players can also find rest and respite from battle with Rush of Heroes' mini-games, including Fishing, Mining, and an endless runner Gold Rush mode.
Next Article
I'm going into this review without a lot of MapleStory 1 experience, so I have no real expectations or preconceived notions about the MMO.
by Ragachak
Jinsik Shim, founder of NANOO COMPANY revealed that their ARPG Dark Sword reached ten million downloads.
by Ragachak
TOME: Immortal Arena advances the MOBA genre to its action-first brawler core. Emphasizing combat and action over laning and grinding, matches...
by DizzyPW