Com2us announces first major update to East Legend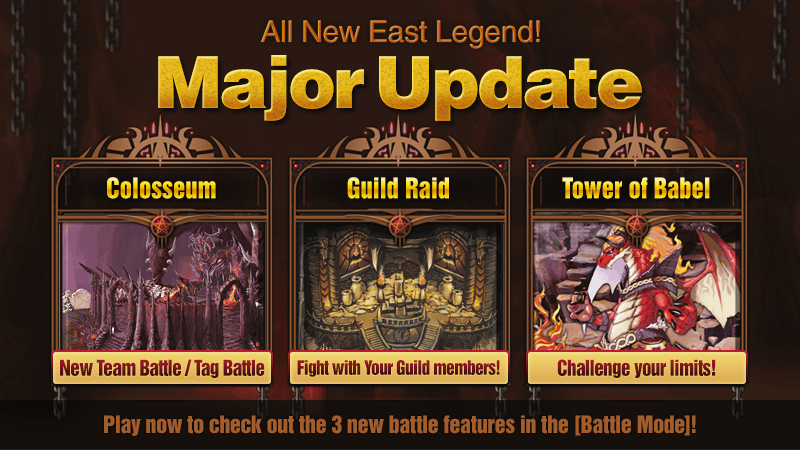 Com2us announced the first major update to its fantasy action RPG, East Legend. The update includes changes and improvements to existing game elements, as well as new content.

Item Evolution System: The evolution system will be simpler and more intuitive. When an item is evolved, the item type and set type will stay the same and the item rarity and star grade will increase.

New Guild Content: More guild features will be unlocked. Players will now be able to collect points for their guilds, level up, and obtain better guild rewards.

Updates to the Colosseum: There will be two new additions to the Colosseum: Team Battle and Tag Battle. Team Battle will allow players to form 3 teams of 4 heroes and go up against other players' teams. Tag Battle calls for each player to choose 3 heroes to fight one at a time against an opposing player's heroes. Colosseum rewards and the auto battle system will be improved.

Tower of Babel: The Tower of Babel that includes multiple dungeon levels of increasing difficulty will finally be open to the global server after a period of beta testing.

UI Improvements: The world map and loading screens will be easier to view and faster to load to make the game more fluid with less waiting time.
Crossout released Update 0.6.0, which introduces levelable 'drivers' to operate the steel beasts constructed by players.
by MissyS
Big monkey equals big money!
by Mikedot