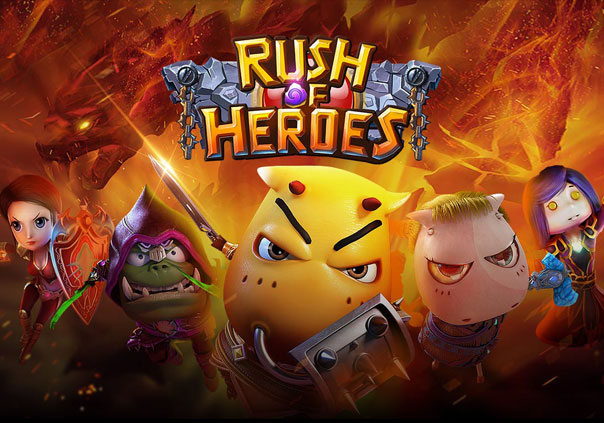 Rush of Heroes is a 3D mobile RPG developed by Firefly Games Inc. where you can lead a team of heroes on their journey to slay creatures and obtain the most epic loot possible! As players explore a vast universe of over 150 quest zones they will unlock over 40 heroes with specialized roles and even come across unique and rare items to raise their heroes' strength to new heights. If you are worried about being able to find items in the game, don't fret! Rush of Heroes has over 1,200 in-game items including weapons and armor to acquire. Gems can also be collected and socketed into equipment to boost stats and gain even more of an edge over your enemies. Players can also face off against each other in Arena PvP matches to improve their ranking, but that isn't all. In Arena PvP matches the winner has the opportunity to loot some of the enemy player's items and equipment! Even greater rewards can be earned in the Arena by triumphing in consecutive matches! Guild wars can also be waged to pit numerous players against each other. With so much to explore and collect you will have all of the necessary resources to form the best team of heroes possible!

Status: Released
Release Date: Jun 01, 2015
Business Model: Free to Play
Developer: Firefly Games Inc.
Publisher: Firefly Games Inc.
Category: Mobile
Genre(s): 3D, RPG, Fantasy
Platforms: Android

Editor's Score: 4/5

Pros:

+Vast number of skills, items, and zones.
+Occupations.
+Gems to put into gear.
+Equipment changes appearance.

Cons:

-Cutesy art style isn't for everyone.
-Focus on purchaseable in-game currency.
-Limited information available.



Recommended System Requirements:

OS: Android 4.0+
HDD: 185 MB



Additional Information:

· Requires an internet connection to play.