Runescape opens the gates to the competitive 'Dimension of the Damned'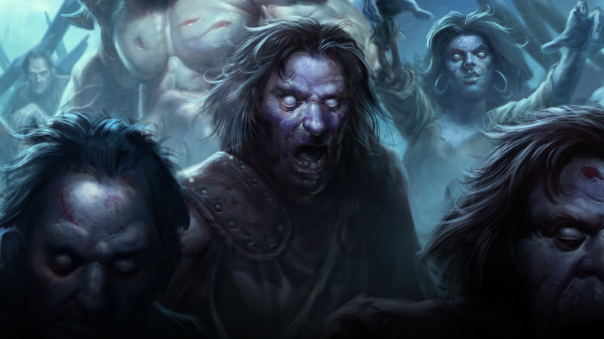 Runescape has officially opened the door to 'Dimension of the Damned', a new "survive-at-all-cost" PVE competitive experience. It lasts for ten days and is set in a paralell universe where bloodythirsty ghouls have overrun the land, and players have to scramble for resources against the undead hordes that hunger for their flesh and blood. Players must get their score as high as possible over a one-hour session and can attempt multiple sessions, but only their best will be considered for their entry to the final showdown. On October 28th, the highest scoring 1,000 players will compete in a last-person-standing event, 90-minute endgame to be crowned the King or Queen of the Damned.
"We've played with the idea of survival modes in RuneScape in the past, most notably with our DarkScape experiment a couple of years ago, and they've proved popular. However, as a purely PvE survival game mode, Dimension of the Damned is quite unlike anything we've released before," said Matt Casey, Senior Product Manager, RuneScape. "We're really looking forward to seeing how tactics develop over the coming days as players try to reach the finale and compete to win an incredible set of prizes, but with only 1,000 places available in the endgame expect the competition to be stiff and full of rigor (mortis)."
Players will make a new character for this event, to make certain that everyone is playing on an equal footing, veterans and newcomers alike!
Smilegate West is proud to announce the six year anniversary of the North American launch of CrossFire. Since 2009, the popular free-to-play f...
by Mikedot
NGames has today revealed the character classes for upcoming free-to-play fantasy action MMO, Rainbow Saga.
by MissyS
Set in 432 BC at the outset of the Peloponnesian War, Wrath of Sparta is an entirely new campaign expansion for Total War™: ROME II.
by MissyS