Runescape Bonus XP Weekend to Start on Friday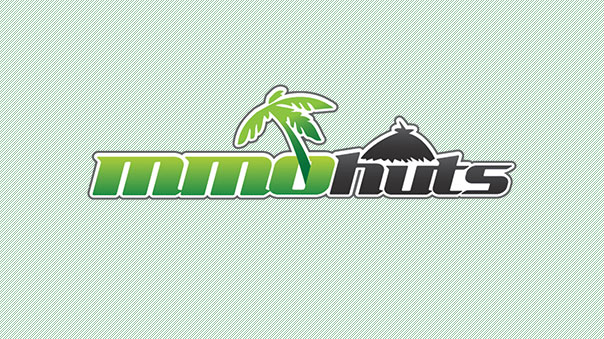 Runescape has announced a bonus XP weekend to start on Friday, March 16.  It will end on Monday, March 19.
All players logged in during the weekend will receive a multiplier on any training activity they perform.  This will start at 2.7 times normal, and decrease every 30 minutes of play until it reaches 1.1 times normal, where it will remain for the duration of the weekend.  This includes any action, so it will be the perfect way for players to catch up to friends and guild mates.
Runescape is published by Jagex, who also publishes 8 Realms and War of Legends.
Source:
RUNESCAPE BONUS XP WEEKEND STARTS ON FRIDAY

Thursday 15th March 2012, Cambridge, UK – Are you ready for a weekend of extreme levelling and off-the-charts in-game progress? Of course you are. It's time to grab your sword, polish your shield, gather your clan mates and jump into RuneScape, the world's most popular Free to Play MMO, for this weekend's Bonus XP event.

Whether it's stocking up on rune essence, collecting potion ingredients, planning the perfect Dungeoneering party set-up with your friends or just limbering up to take on your favourite Agility course, now is the time to prepare so you can make the most progress possible this weekend. Practice makes perfect if you want to maximize your XP gain for this weekend, so get in early to ensure top form for this weekend's pillaging.

The Bonus XP Weekend event will begin at 12:00 GMT (8:00am EST) this Friday and will end at 12:00 GMT (8:00am EST) on Monday the 19th of March.

Once the Bonus XP Weekend begins, all RuneScape members will receive a multiplier on any standard training activity they perform as they play. This multiplier will begin at 2.7 times the normal training activities rate, and will decrease every thirty minutes of game time until it reaches 1.1 times the rate, where it will remain for the rest of the Bonus XP Weekend.

To create your account and prepare for this weekend's Bonus XP multiplier, visit www.RuneScape.com today.
Next Article
Asiasoft today announced that its first regional English free-to-play mobile title, For The Tribe, is now available on Google Play and the App...
by DizzyPW
With 11 days to go, the space MMO *Ascent: The Space Game* has now reached 60 percent in funding -- $21,291 out of $35,000 (Australian dollars...
by MissyS