Spirit Tales Enters Closed Beta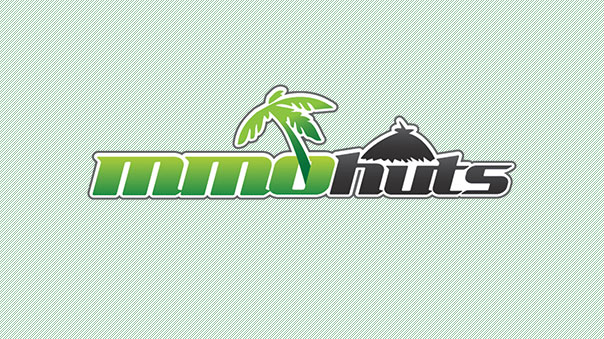 KoramGame has announced that closed beta for Spirit Tales has launched.  Limited beta keys will be available, but players can still register for the testing on the website.
The game features a massive amount of customization options for your character, from character creation to costumes.  Spirit Tales also offers a comprehensive pet system for players to explore.  Perhaps the most interesting facet of gameplay is the transformation system, where your character turns into a beast, with increased powers for a limited duration.
Spirit Tales also offers instanced dungeons, PvP, and crafting to go along with everything else.
KoramGame also publishes Three Kingdoms Online, and Indomitus.
Spirit Tales Gameplay Screenshot
Source:
Spirit Tales Enters Closed Beta Today


"Epically Cute, Massively Fun"

Sunnyvale, Calif. – (March 15, 2012) – KoramGame Ltd., a leading developer and publisher of free-to-play online games, announced today that Closed Beta for Spirit Tales, a cute 3D fantasy MMORPG, is now live. Players can still register at the official Spirit Tales website. Limited closed beta keys available.

"We're excited to finally give our players a glimpse inside the magical world of Spirit Tales," says Yann Wang, General Manager. "The launch of our closed beta will come with many fun and adoring features, such as our unique character customization and pet system. For those interested in something more, our explosive PvP battles and intense instanced dungeons are sure to win them over. Because of this, we're confident that a player's in-game experience will be one of a kind, just like their character."

In Spirit Tales, players will embark upon a journey across a colorful fantasy world, battling fierce creatures and capturing magical pets to call their own. With an extensive character customization and progression system, Spirit Tales offers unlimited possibilities for players to interact with the world. Its unique horizon view adds a refreshing perspective on the vast and whimsical environment. Spirit Tales is designed to offer players a high degree of in-game freedom and an "Epically Cute, Massively Fun" online gaming experience.

In celebration of the launch, several community events are scheduled during the closed beta period, including "Like a Boss," where players can win exclusive in-game prizes from March 15 to March 18. For more event details, visit the official Spirit Tales website.

Key closed beta features:


Character Customization – With over 40 million unique fashion combinations for your character, the possibilities are endless!
Pet System – Capture, train, and merge with almost any of the Spirit Tales creatures, including bosses! Fight alongside your trusty sidekick, or merge with it to strengthen your own abilities.
Player vs. Player (PvP) – Experience the glory-defining moments that come with the 5v5 Arena Battle System. Defeat your opponents and move up the ranks of the Glorious Shield!
Spirit Form – Unleash your character's Spirit Form to unlock devastating attacks and "special loot" from monsters.
Instance Dungeons – Venture into mysterious dungeons and test your might for a chance to collect rare items, recipes, and pets.
Level 40 Cap – Reach the top and obtain exclusive access to special mounts and in-game events.

DOWNLOAD the Spirit Tales game here: http://koramgame-icdn.pandonetworks.com/koramgame/STOnline_US_20120308_Downloader.3.exe
For updates and contest giveaways, visit Spirit Tales on Facebook: Spirit Tales Facebook Page
Next Article
Kabam, the leader in the western world for free-to-play mobile games for traditional players, today announced it has hired Electronic Arts vet...
by Mikedot
Runescape has officially opened the door to 'Dimension of the Damned', a new "survive-at-all-cost" PVE competitive experie...
by Ragachak
Well although Alteil Horizons failed to fully fund, they haven't given up. Today marks the relaunch of their Kickstarter and they've...
by DizzyPW