RuneScape begins Clan Celebration Month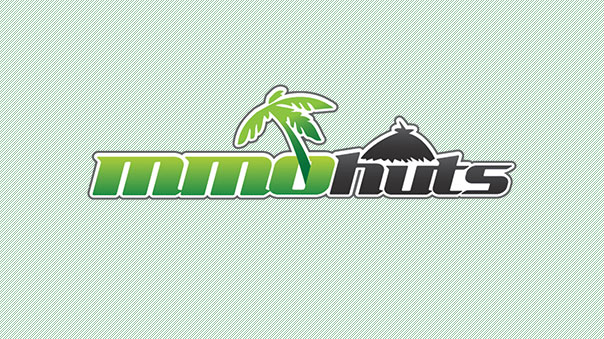 RuneScape has begun a month-long celebration of its clans today, which will continue on until April 3.
Each week will host a different clan theme, and will support in-game events to spotlight these clans. The team and clan leaders will also host question and answer sessions. April 3 will see the celebration close with a major party, in preparation for upcoming clan changes in a new update.
RuneScape will also host a bonus experience weekend this weekend, starting March 11.
Jagex publishes RuneScape, in addition to War of Legends and 8Realms.
RuneScape Gameplay Screenshot
Source:
RuneScape launches Clan celebration Month

Cambridge, UK – Tuesday 8th March 2011 – Jagex Games Studio, developer of RuneScape, the world's most popular free-to-play MMORPG, today announced the start of
RuneScape's clan celebration month.

The month long clan focus promises to be the largest and most event filled celebration to date.   Each week during March will be themed around a different style of clan based activities, so whether you are into skilling, killing or chilling, there will be an event for you!
Throughout the month RuneScape will play host to a huge number of in-game events and activities throwing the spotlight on different types of clans as well conducting a series of Q&A sessions both with the RuneScape support team and notable clan leaders from within the community.

But March isn't only focused on clans, as the next bonus XP weekend will begin on 11th March! More information about the bonus XP weekend, including details of the levelling multiplier, can be found here.

"A huge proportion of our players are members of in-game clans and these play a huge role within the RuneScape community," said Paul Mayer, RuneScape Community Manager at Jagex. "Some of our larger clans have more than 4000 members so it's really exciting that we can focus an entire month celebrating them. For those in the community who are not already a member of a clan or who want to find out what clans are all about, then this is the perfect time to do start!"

This celebration kicks off today and culminates with a massive closing party on Sunday 3rd April. The month long clan focus comes in preparation of the forthcoming clan content update which players can expect shortly.  To find out more about this content update, please read our developer blog.

To create a free RuneScape account and take part in the clan celebrations head on over to: www.RuneScape.com.
Next Article
Wargaming today announced World of Warships will officially launch on September 17.
by MissyS
R.O.H.A.N.: Blood Feud announces that they have a new expansion, known as "Behold the Abyss".
by Ragachak