Runes of Magic launches Chapter IV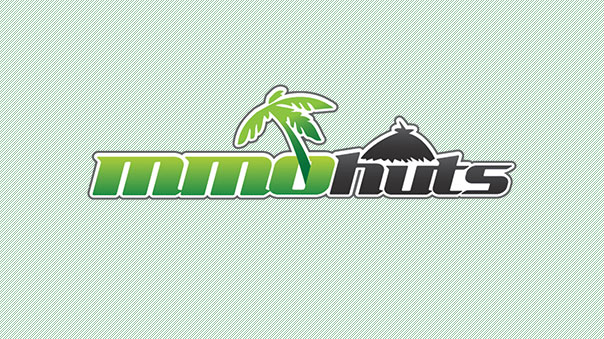 The latest expansion for Runes of Magic, Chapter IV: Lands of Despair, is now live.
The expansion allows players to choose a third class (for free), and raises the level cap to 67. New content includes four new regions, over 300 new quests, two new instances, a new public encounter, and new server-wide battlefields. The mount and pet storage has grown, and new runes are also introduced.
Runes of Magic is published by Frogster, which also publishes Mythos Europe.
Runes of Magic Gameplay Screenshot

Source:
Something Wicked This Way Comes

Runes of Magic: Chapter IV – Lands of Despair Officially Released Today

Berlin, June 16th 2011: The anticipated fourth chapter of the successful online role playing game, Runes of Magic, launches today. Amongst a range of other new additions, "Lands of Despair" introduces four fantastic new regions featuring never-before-seen opponents and dungeons to challenge players both old and new. Runes of Magic, with the updated client, is available for free download from the official website, http://www.runesofmagic.com/en/index.html

Accompanying the release of "Chapter IV – Lands of Despair" is a new trailer, shedding more light on the impending doom threatening Taborea. Demon Sismond, a mysterious new force of evil in the land, has wrought pestilence and disease upon the citizens of Taborea and only by uncovering Sismond's true motives will the land be rescued from imminent destruction.

To watch the new trailer on our site, please follow this link:
http://www.runesofmagic.com/en/videos,id272,chapter_iv_lands_despair.html

Starting today, players can also take part in an exciting community event – participants in the "Sightseeing Contest" have a chance to win valuable prizes including Logitech gaming mice and item packages.

What's New in Chapter IV:
• Free choice of third class
• 4 expansive new regions
• Level cap raised to 67
• Over 300 challenging new quests
• Additional storage capacity for mounts and pets
• 2 demanding new instances
• Server-wide battlefields
• New Runes
• New Public Encounter

For more information on Runes of Magic and the new chapter, visit http://www.runesofmagic.com/en/index.html
Next Article
From today, gamers can experience the blood-thirsty team-based online multiplayer action of Nosgoth, as the game's closed beta phase commenc...
by Mikedot
Players around the globe can now download Phantom of the Kill free for iOS and Android devices.
by MissyS