Rokh Crafting Improvements Added in New Update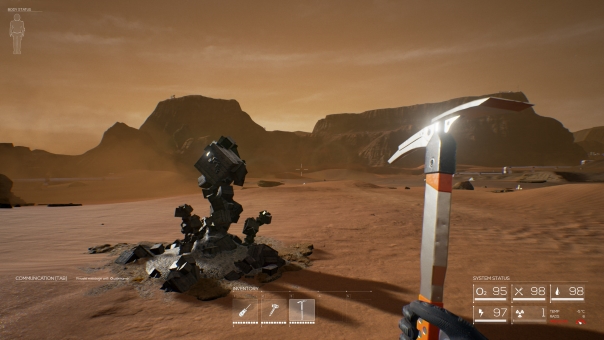 Darewise Entertainment and Nvizzio Creations today launched a new update via Steam for their scientific colony-building and survival game – ROKH. Working tirelessly since launch on Early Access, the development team is pleased to launch this latest update, which streamlines and refines multiple gameplay mechanics. This new update provides an overhauled and streamlined crafting experience, major stability fixes and a 20% discount for the game ($19.99).
The ROKH update list of major features and improvements includes:
Streamlined crafting experience: reworked and easier to understand for new and veteran players. Refinements include –

Removed size variation of components to reduce clutter in the crafting window
Crafting recipes have adjusted or changed required components
Updated base crafting times
Stat requirements needed for higher tier recipes that require special materials have been added

Improved crafting window: crafting is now *one* unified screen, and a complete UI overhaul reflects these changes.

Tools on the toolbelt are now usable from the crafting window
Materials now display their most important stats based on a select recipe
Materials now filter to only show usable items
Crafting no longer has Carry Weight and rather Colonists use Carry Capacity
Each tool will now remember each recipe it has been used in before, providing more functional navigation and component crafting for complex recipes.
Mining and Extraction: Mining UI now displays only remaining resources in a node and the difficulty level.
The HUD now displays the amount of materials gained per successful strike in addition to how many overall
Improved animation and impacts for extraction
Larger amount of resources in the starter area of the Map

German localized Client
Steam Achievements
Servers where you have a character are now shown in the Server Browser
Marked official Gportal servers in the browser list
Repair and Salvage adjusted for more functional gameplay
Long Term Community Objectives:
Deep Space Transmitter now correctly crafted
Two new objectives will open for the entire server when the original objective has been completed
Faction Standing and new recipe rewards will become available to all colonists depending on the objectives the server population decide to pursue and complete
More objectives will be added
In addition to the updated features there are a wide variety of bug fixes – players should check out the entire list of updated bugs here.
Warframe, Digital Extremes' space ninja game for PC, PS4 (and soon Xbox One) is taking on Gamescom in an entirely new way this year with ...
by MissyS
It's been quite a while since I had played TERA, in fact not sense their major PvP arena push in 2013. So I was incredibly excited to get ba...
by Mikedot