Rock The Crater of Cross Fire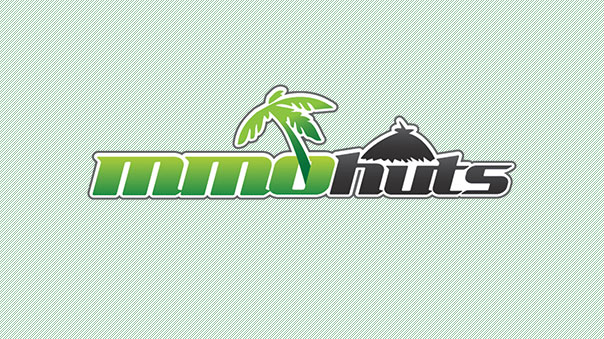 G4Box has announced the Crater, a new challenge for players of Cross Fire.
The Crater is a four-player co-operative Zombie Mode challenge. Players must fend off waves of reanimated soldiers, experiments, and mutations, finally facing off against the Mega Warmonger boss – if they survive that long. The new map boasts multiple levels and environmental challenges. Players will also be able to use a stationary weapon with limited ammunition and no mobility in order to get a deadly edge on the monstrosities before them.
Cross Fire Gameplay Screenshot

Source:
Cross Fire Introduces Crater, the Fifth Chapter to the Popular Co-Op Zombie Mode

Event Introduces New Zone, Challenging End-boss Battle and For the First Time, Stationary Weapon Emplacements

Toronto, CANADA – September 20, 2012 ­– G4BOX Inc., a North American publisher and distributor of interactive online entertainment media, introduced a fifth addition to Cross Fire's fast-paced co-operative Zombie Mode: the Crater. Included in the game's most recent update, the Crater is a co-operative challenge where gamers fend off wave-after-wave of reanimated soldiers, genetic mutations and military experiments gone awry, concluding in facing-off against an all new boss encounter, the Mega Warmonger.

"We're always looking to create a more exciting and frantic game experience within Cross Fire, and the new Crater map in the Zombie Mode will do exactly that," said JT Hwang, producer of Cross Fire. "This new map has multiple levels, obstructions and hordes of mutant and undead soldiers for players to decimate with all the tools in their arsenal. The action never lets up, not even when the Warmonger makes himself known."

The Crater takes place in what was once a hidden underground military laboratory now exposed to the Chicago city streets, thanks to a devastating explosion you and your team barely survived. Trapped within the mixture of damaged sewer pipes, fallen roadway and half-toppled building debris, gamers must fight off increasing waves of enemies using a complement of real-world weaponry.

Supporting up to four players at once, teams have a new weapon at their disposal in Crater, the new stationary weapon emplacement. Able to chew-up multiple enemies at will, players have to be strategic with this new game mechanic since players will have limited ammunition and no mobility while raining automatic death from above. Gamers will need this edge because a nasty surprise waits for them in the form of the Warmonger, a ten-foot-tall military-grade mutant, who's armed to the teeth and just as deadly up close.

Cross Fire is a fast-paced military-themed combat online shooter, pitting two competing mercenary forces, the Global Risk and the Black List, against each other in a war-torn world. Players can choose from a massive armory of realistic firearms, explosives, hand-to-hand weapons and personal body armor used by military forces worldwide. Single and unit-based combat scenarios and location-specific damage combined with popular movie culture create adrenaline-fueled action-packed battles in 10 different gameplay modes: Free-for-All, Escape, Mutation, Team Death Match, Elimination, Search and Destroy, Mutation, Ghost, Zombie and Predator. Developed by SmileGate, Cross Fire is the largest first-person online shooter in the world with more than 3.7 million concurrent users globally. To get up-to-date information on Cross Fire's Community and Fan Pages, check out the following links:

Facebook – https://www.facebook.com/Crossfireonline

Website – http://crossfire.z8games.com/

Twitter – @CrossFireonline
Next Article
One Thumb Mobile, creator of the 3D mobile MMO, Celtic Heroes, is celebrating "the hallows" by unleashing a ton of awesome content for fre...
by MissyS
I love Dreadnought, because it combines things I did not think would work together quite so well. Big Ass Ships, and Shooters.
by Ragachak