Lords Mobile Familiar Update Now Available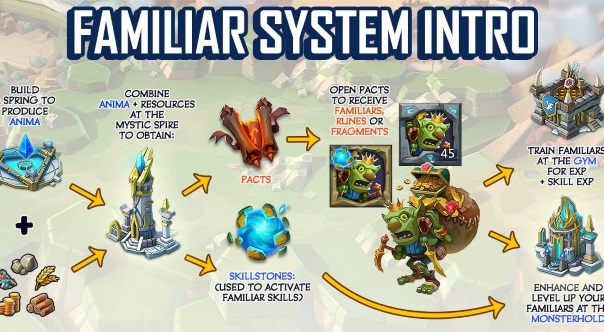 A new update for Lords Mobile has come right in time for the holidays, and it includes a gift as a measure of thanks. This is the largest update since launch and brings new buildings, mechanics and resources for players.  Athena has blessed all, and now players can forge pacts with monsters they used to hunt for gold. The pacts you forge will bring monsters to your side that, with training, can be a fearsome addition to your army. This update comes hot on the heels of the IGG Game's partnership with Honor. The announcement was discussed in more detail in London during the Honor 7X launch. The event showcased phone cases made for the Honor 7X with Lords Mobile characters and creatures. The phone cases were made thanks to an art contest made by both IGG Games and Honor to make a phone case design for the new 7X based off of Lords Mobile. After judges from both companies meticulously looked over the designs, the winning designs by Alvin in Singapore were chosen and shown in London.
"Lords Mobile is no ordinary war strategy game, but war… war never changes."said IGG Game's COO Kevin Xu. "We found inspiration in Fallout's famous tagline while brainstorming, and decided to shake things up by adding the Familiar system. With a Familiar's unique skills by their side, players will have more options on the battlefield. We hope that all 80 million players who enjoy Lords Mobile will be blown away by our newest update!"
As a way of saying thanks, Lords Mobile is giving new players a free gift code worth $60 of in-game resources:
7Z6NAQW9
How To Redeem The $60 Gift Code
1. Create a Lords Mobile account and obtain the account ID from the Gear button on the main page
2. Click here and input your account ID and gift code.
3. The package will be sent to your account directly.
Next Article
The latest major update, Game of Gods, is hitting Allods Online in North America and Europe.
by MissyS
Positech Games is pleased to announce that the follow up to 100,000 plus selling Gratuitous Space Battles is available from today on open beta...
by Mikedot
Gravity Interactive has announced a new event for players of Ragnarok Online.
by MissyS