Runescape Launches Its First Elite Dungeon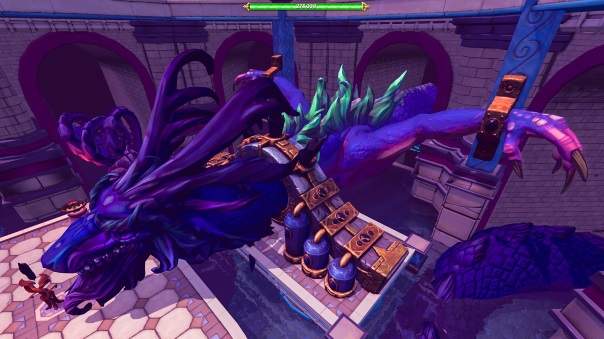 Runescape is breaking new ground on the Arc archipelago, where the very first Elite Dungeon has been opened. The bravest of players can travel to the Temple of Aminishi, whether solo  or teaming up to defeat mobs, mini-bosses, and a triple threat of powerful aquatic antagonists. This includes Seiryu the Azure Serpent, the spirit of water. What's better, is that The Temple of Amnishi is open to all RuneScape players, and you don't need to be high-level to enter. Novices can take a boat from Port Sarim and it will take them directly to Amnishi after completing the "Impressing the Locals" novice quest.
Those who do manage to overcome Seiryu, and the other bosses and mini-bosses, will secure a selection of rewards, including a new cosmetic outfit, weapon, tier 82-92 equipment, as well as raise their Dungeoneering skill and receive the title 'Acolyte of Seiryu'. This will be quickly followed by a second Elite Dungeon, scheduled to come to the game later in the summer. In addition, Runescape is also holding their annual Summer Special promotion, giving players a chance to snag three months of Membership for the price of two, Hellion Armour, and three-month membership of Old School Runescape. Details on that follow below.
"Elite Dungeons are a great way of delivering raid-like experiences without having to gather together a large group of friends and clanmates. The launch of the Temple of Aminishi offers a brilliant way to experience the continuation of The Arc storyline we began in RuneScape a couple of years ago, with a compelling tale and challenging bosses to overcome. We're really excited to see what players think as they battle their way to Seiryu's chamber and learn the secrets of the azure water serpent."
En Masse Entertainment announced today's launch of TERA: Rising, the next step for the award-winning MMORPG that makes it available for f...
by MissyS
Today, Ubisoft® announced that The Crew™ is coming on November 11th to Xbox 360 ® video game and entertainment system from Microsoft, in a...
by MissyS