Maestia Launches Skies of Palus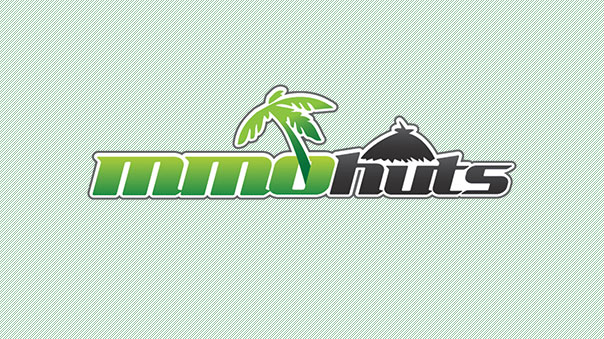 Gravity Interactive has launched the Skies of Palus update for Maestia.
The update introduces new battlegrounds, raids, and max-level dungeons for players, plus raises the level cap. Players will be able to queue for instanced PvP at higher levels or challenge three new high-level instances. All class skill trees have been expanded, and players can now hire their alternate characters as mercenaries.
To celebrate the patch launch, Maestia will host several events, including a guild PvP tournament.
Gravity Interactive also publishes Ragnarok Online and Requiem Online.
Maestia: Skies of Palus
Source:
MAESTIA: RISE OF KELEDUS DUBS NEW "SKIES OF PALUS"

Faces New Challenges Bring All Of These To The Table!

Marina del Rey, CA – September 19, 2012 – Gravity Interactive, a publisher of exciting massive multiplayer online role-playing games (MMORPGs), has announced that the latest game update has added new features and a level cap, arrived an exciting new zone to Maestia: Skies of Palus. Players can now treat themselves to a sneak peek at the update trailer http://youtu.be/u7836tut74c and Maestia will be holding special event with exclusive prizes for its players; visit http://www.playmaestia.com/ to see more details!

Maestia challenges like the new battlegrounds, new raids, and new max-level dungeons, player will be happy to know that the latest patch, titled The "Skies of Palus". Players can now queue for instanced PvP at the level cap, square off against dangerous foes in raid bosses by retuning the encounters to make it extremely challenging and unforgiving for unprepared parties, and test their mettle against three new top-tier instances.

"Maestia is fantasy free-to-play and our players can now customize their Heroes. Skies of Palus will a new dungeon instance with two sets of difficulty," said Alex Kim, Producer for Maestia at Gravity Interactive US Office. "Also included will be an expanded skill tree for every class that will give players new skills for these new encounters!"

Sometimes you need a good partner to help you go through the toughest zones in Maestia. With the new mercenary feature, face new challenges by employing your other characters to help you out. Max out both characters to the new level cap and receive a cool prize!
If you're still looking for something to do after you've conquered all the new content, Maestia is hosting a Lineage of the guild PvP tournament that of course, RvR will never be the same! Participate will need to be not knocking on its Golem in the new Golem Defender PvP mode and wins some awesome prizes!

With the introduction of the Steam Workshop and the in-game store, you can create your own look from the wide selection of content created by the community. Look for the latest news on the update at Maestia Portal, or follow the official Facebook page at http://www.facebook.com/playmaestia.
Next Article
Seal Online: Blades of Destiny is receiving an expansion today in the form of "The Forgotten King".
by Ragachak
This afternoon on Guild Wars 2's weekly "Points of Interest" livestream, the team focused showcasing the new Revenant class.
by MissyS
Today's new 'squadron command' feature adds small ships that can be launched from the game's giant capital ships.
by MissyS