Rise of Incarnates: Loki Now Avaiable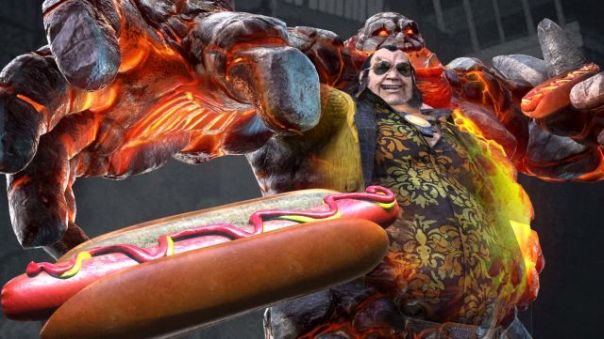 BANDAI NAMCO Games America released a new character for Rise of Incarnates, a free-to-play 2 vs. 2 fighting game on Steam. Beginning today, March 25, players can play as Loki for free for a week.

Before awakening his incarnate Loki, Zaur Miljkovic was beaten nearly to death by an incarnate named Akhor, and carries a deep-seated grudge against him. When Miljkovic awoke as an incarnate himself, he was forced to become a fugitive for some time, ultimately captured and forced to reclaim his liberty by utilizing his destructive abilities. Milijkovic soon had a new mission to join forces with Asha Mehta in her effort to create a world ruled by incarnates and his own personal quest for vengeance against Akohr.

Loki is a strong and slow melee-centric character with a unique power-up mechanic. During a match Loki can sacrifice some time and positioning by eating pizza or drinking from a giant barrel to increase his secondary meter. Being "full" means Loki's abilities hit for more damage, but pigging out too much will make Loki stun himself.

For more info, visit http://www.riseofincarnates.com/
Next Article
This afternoon on Guild Wars 2's weekly "Points of Interest" livestream, the team focused showcasing the new Revenant class.
by MissyS
Jagex has announced the Summer Strike competition for War of Legends.
by MissyS
Wondersquad Inc. has announced the global launch of Warbot.io.
by MissyS