PWND Rocket-Jumps onto PC today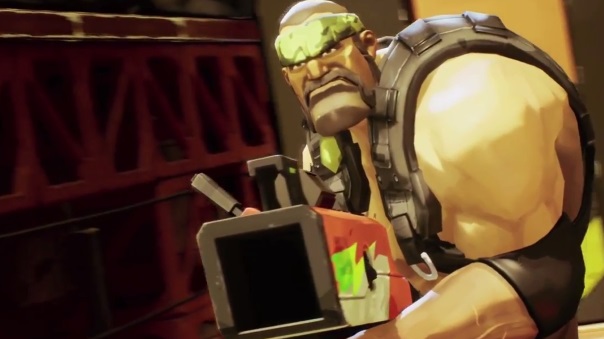 PWND has everything I want in one location: High-impact explosives, non-stop action, rockets, and taunting. PWND is set in a not-too-distant future where the saying goes "Death is temporary, humiliation is forever!" In the game, you obliterate people with powerful rockets, and to really score, you have to dance on the body of your defeated foe, making certain they know they were PWND. But if your friends don't have your back, you're going to receive the same treatment. It's a team-based shooter that is well and truly unique.
"We are thrilled to launch PWND, our uniquely character-driven team-based shooter that is all about three-dimensional combat in a high-speed, deadly arena filled with even faster-talking opponents," said Skydance Interactive President Peter Akemann. "As soon as you dive in (and up and down) with your friends, you'll quickly realize that killing your enemies is only the beginning of the ultimate crusade in PWND!"
PWND is now available on PCs everywhere via Steam. The game can be purchased for a special launch week price of $23.99 through July 26th and $29.99 following. The characters are interesting, the weapons are obnoxious and wonderful, and the gameplay is intense.
Hi-Rez Studios seems poised to inject some life into the Tribes series through its latest online game, Tribes Ascend.
by MissyS
GTArcade announces a new group buy event, hero and mount upgrades, and a cross-server tournament for League of Angels.
by MissyS
CCP Games announces that critically acclaimed actress Katee Sackhoff will play the starring role in their upcoming virtual reality (VR) videog...
by MissyS